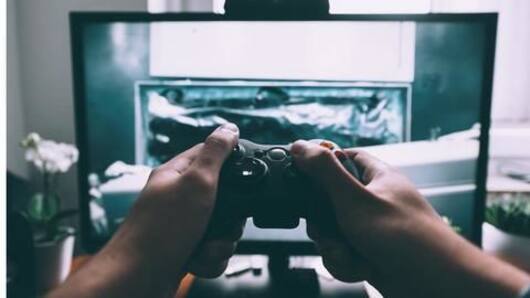 Soon, Amazon could transform your PC into a gaming machine
After paid content, Amazon could be eyeing gaming for the purpose of online entertainment.
The company, which focuses heavily on e-commerce, cloud computing, and artificial intelligence, is said to be working on its own cloud-based gaming platform.
If this turns out to be true, it could revolutionize the whole gaming arena, turning regular PCs across the world into full-fledged gaming machines.
Here's how.
Cloud gaming services bring graphic-intensive games to your home
Today, gaming consoles and top-end PCs are the best ways to play popular titles from the likes of EA, Ubisoft, and others.
But, on the sidelines, another avatar of gaming is developing, one that leverages the power of cloud and remote servers to stream the same graphic-intensive titles on a regular web browser.
This is basically what you call a cloud gaming service.
So, you don't have to invest on gaming PCs
Once you get a cloud gaming service, there's absolutely no need to spend loads on high-end gaming systems or even titles to play.
The service would handle all the computing requirements on the cloud and offer a pre-defined set of titles to choose and play.
The experience would be just as good, but your internet connection should be strong.
Love Tech news?
Stay updated with the latest happenings.
Yes, notify Me
Amazon likely working on its own gaming service
Just recently, The Information cited sources to report that Amazon is working on its own cloud gaming service.
The report said the company is in talks with game publishers and plans to launch the service sometime in 2020.
Amazon has not commented on the report, but it's the largest provider of cloud computing services, which means cloud gaming services are well within its reach.
Plus, Amazon's recent job postings also suggest the same
Notably, Amazon has also posted a few jobs that highlight its aspirations for cloud gaming. The company is hiring two engineers to work on 'cloud games'. Plus, in one posting, it specifically mentioned that a new game business in the works, The Verge reported.
Cloud gaming is picking up rapidly
The element of doubt still remains, but if Amazon actually goes ahead and launches a cloud gaming service, it will be interesting to see how it tackles other players in this category.
For those unaware, Sony already offers PlayStation Now cloud gaming service at $99.99 per year, Google is working on Project Stream, while Microsoft, EA, and NVIDIA are also working on similar plans.
Are they any services in India?
Asked 2019-01-12 00:23:10 by Pranav Chatterjee
Answered by NewsBytes
As of now, there's no game streaming service in India.
How to use Google's Project Stream?
Asked 2019-01-12 00:23:10 by Anika Sharma
Answered by NewsBytes
Google's Project Stream is only available in the US as of now.
Will Amazon launch this service in India?
Asked 2019-01-12 00:23:10 by Rishika Balasubramanium
Answered by NewsBytes
There's no word from Amazon on the launch of a cloud gaming service, either in India or anywhere else.
Is downloading games from torrent safe?
Asked 2019-01-12 00:23:10 by Vivaan Singhal
Answered by NewsBytes
Piracy is illegal in India. Plus, if you'll use torrents to download any video game, you could be exposing your system to malware and other vulnerabilities.