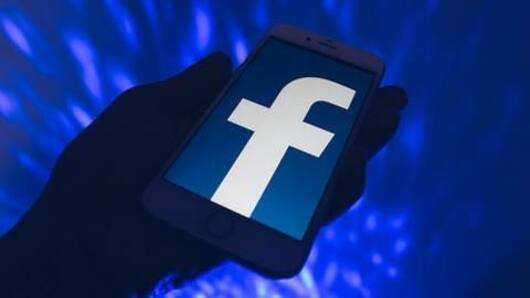 Soon, Facebook might launch LOL meme app for teens
Over the years, Facebook has been trying to attract young teen users.
It had launched various apps (including IGTV and Tik Tok clone Lasso), but none of these products took off in the way the social network would have wanted.
Now, reports suggest it is building another product for teens, one that would be called LOL and used for exploring/sharing video memes.
Here's more.
LOL: Dedicated home for memes
Facebook is developing LOL to serve as a home for memes.
Basically, it would be a feed dedicated to memes, which you could open to scroll through funny, meme-worthy videos classified into different categories.
The company confirmed the development to TechCrunch but noted the project is still in the early stages and is being tested with a small number of users in the US.
How LOL would work?
Just recently, the folks at TechCrunch got their hands on the screenshots of the test version of LOL.
The images revealed that the meme feed was integrated with the 'Watch' tab of Facebook, displaying content under different heads.
Right on the top, you'll see a Snapchat Discover-like section called 'Dailies' followed by 'For You' head with algorithmically curated videos.
Love Tech news?
Stay updated with the latest happenings.
Yes, notify me
Different categories to explore memes
The memes in these sections will be pulled from top meme pages on Facebook for quick lightweight entertainment. Plus, you'll also be able to filter and explore videos according to different categories such as Kids, Animals, Wait for it, Savage, Pranks, Fails, and more.
However, implementation remains a major question
Having said that, it is important to note that there is no timeline for the release of LOL.
The app, as Facebook explained, is being tested with some 100 high school students, who agreed to sign a non-disclosure agreement.
Further, it is also not clear if the platform would come as part of the main Facebook app or as a separate product.
'Watch' shows LOL memes for testing purposes
Facebook told TechCrunch that LOL's integration into the 'Watch' tab was only for the testing purposes and currently there are no plans to bring the meme-based platform into its dedicated content streaming section.
When Facebook launch this app?
Asked 2019-01-21 12:11:39 by Vibhore Balasubramanium
Answered by NewsBytes
As of now, there's no word on the launch of the new meme feed as it is still private beta testing.
Why Facebook wants a meme app now?
Asked 2019-01-21 12:11:39 by Dhruv Dutta
Answered by NewsBytes
Clearly, the company wants to build its teenage audience base, which has been fleeing to other fancy platforms, including Snapchat and YouTube.
Will this feature come to Instagram?
Asked 2019-01-21 12:11:39 by Hansika Verma
Answered by NewsBytes
The idea of bringing a feature like this on Instagram sounds interesting, but as of now, there are no such plans.
Will Facebook deliver new memes on this platform?
Asked 2019-01-21 12:11:39 by Vihaan Tambe
Answered by NewsBytes
It is expected that the platform will source new memes from top pages, but we can't be sure unless the app actually rolls out.