Science
Facebook set to repurchase shares worth $6 billion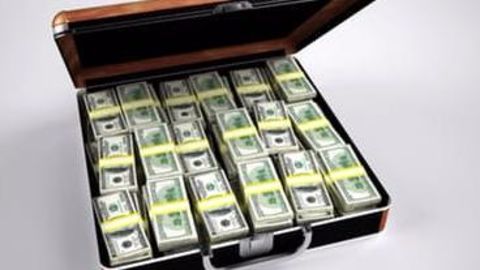 Social media giant Facebook announced plans to launch a share repurchase program worth nearly $6 billion.
This is the company's first ever repurchase program and will see Facebook buy back Class A common stock early next year.
The move comes in the wake of multiple investors and shareholders suggest that the company put the billions of cash it has to a more profitable use.
In context:
Facebook announces share buyback
Facebook is a popular social networking online platform that enables and connects its registered users.
Started in 2004 by Harvard College students, the social networking website initially started out with students across the university and later included students from other universities.
Nearly 12 years later, Facebook has grown to gain nearly 1.79 billion users and a whopping $18 billion in revenues last year.
What is a share buyback program?

A share buyback program takes place usually when a company or its management feel that the amount of shares in circulation in the market are high and undervalued, the company buys back its own shares.
Love Tech news?


Stay updated with the latest happenings.
21 Nov 2016

Facebook set to repurchase shares worth $6 billion
Why was the share buyback announced?

The announcement regarding the company's share repurchase came as the company's stock declined sharply following reports that it could be looking at slow growth and revenues next year. The company's shares dropped 8% on the news.
Investments

Looking forward: Facebook's future plans
Facebook had announced earlier that it intended to increase spending and expenditures on hiring more engineers and ramp up the company's infrastructure.
The repurchase plan could also potentially trigger a rise in share prices due to lower availability of shares in the market.
The company also looked to help make long-term investments that targeted its 3-, 5- and 10-year goals.
Facebook eyes future investment opportunities

"The timing and actual number of shares repurchased will depend on a variety of factors, including price, general

business

and market conditions, and alternative investment opportunities," Facebook said in a regulatory filing.