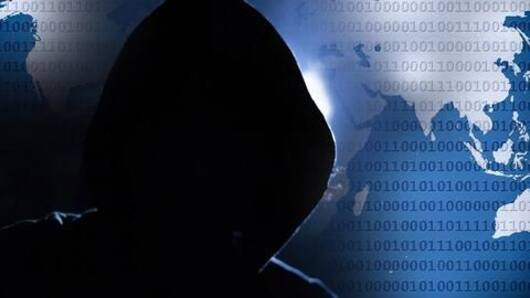 Two hacker groups stole $1 billion in cryptocurrency: Details here
If you think cryptocurrency hacks are not that common, think again!
A recent report from the Wall Street Journal has revealed that two hacker groups have stolen as much as $1 billion in digital money in a series of hacks.
Nobody knows about these groups, and apparently, they still remain at large.
Here's all about their attacks.
How these groups stole money
Chainalysis, a fraud detection company, tracked funds stolen in known hacks for about three months.
They found that more than $1.7 billion has been stolen, and the two groups in question attributed to more than half of it.
The groups employed sophisticated techniques like phishing and ransomware to steal the cryptocurrency and then transferred it from wallet to launder it.
Apparently, they conducted thousands of transfers
As per Chainalysis, the hackers transferred stolen cryptocurrency on an extensive network of digital wallets to cover their tracks and remain untraceable. They shuffled funds from one wallet to another on an average of 5,000 times before going ahead and encashing it through cryptocurrency exchanges.
Love Tech news?
Stay updated with the latest happenings.
Yes, notify me
Nobody knows about the people behind these groups
As blockchain-based transactions are not tied to an identity, there is hardly any information on whereabouts of these groups or the people behind them.
They have been called Alpha and Beta, with the former being a "giant, tightly controlled organization at least partly driven by non-monetary goals," while the latter being a smaller organization focused primarily on money.
Hopefully, security measures will be taken to prevent such attacks
With hackers adapting new techniques to steal cryptocurrencies, it is now more important than ever to introduce stringent measures to tackle such attacks.
Chainalysis will help with that by providing a detailed report of the attacks carried out by the two hacker groups, which still remain active.
This might possibly prevent them from carrying out such thefts in the future.
Why cryptocurrency transactions cannot be tracked?
Asked 2019-01-29 18:55:47 by Vihaan Yadav
Answered by NewsBytes
Cryptocurrency transactions are blockchain-based, which is a digital ledger for all crypto transactions. However, the thing is, these transactions are not tied to any identity, which makes it difficult to trace the people involved in the transfers.
Was this the Lazarus group?
Asked 2019-01-29 18:55:47 by Rishika Vyas
Answered by NewsBytes
Lazarus group is said to be involved in the biggest cryptocurrency thefts, but there's no way to be sure that this was them.
How they steal cryptocurrency?
Asked 2019-01-29 18:55:47 by Aaradhya Rodrigues
Answered by NewsBytes
Hackers steal cryptocurrency by techniques like phishing and spamming. Some even hijack public Wi-Fi connections.
How many attacks these hackers carried out?
Asked 2019-01-29 18:55:47 by Abhinav Chopra
Answered by NewsBytes
As of now, it is not clear how many attacks these two groups carried out.