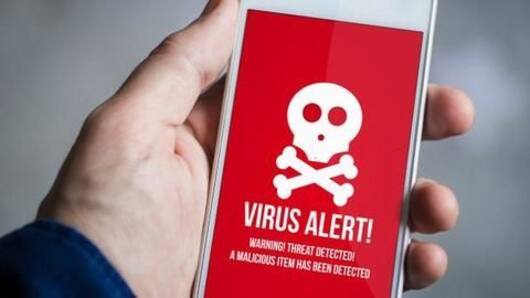 Watch out! 29 camera apps found stealing photos
Once again, Google is being bashed for letting malicious apps slip into the Play Store.
The marketplace, according to a recent Trend Micro report, hosted more than two dozen beauty camera apps capable of carrying out malicious activities.
Some of these programs were downloaded more than a million times and even stole photos of their targets.
Here's all about them.
A bit about these apps
Trend Micro recently found 29 beauty camera apps affecting Android users across the globe, particularly those in markets like India.
The apps looked like any other editing program designed to enhance selfies but actually performed malicious tasks in the background.
Some of the most popular names flagged included 'Pro Camera Beauty, Cartoon Art Photo, Beauty Camera, Selfie Camera Pro, and Horizon Beauty Camera'.
What these apps did in background?
Most of the flagged apps worked normally but displayed full-screen ads as and when the infected device was unlocked.
In these adverts, some apps displayed pornographic content for a certain payment, while others tried phishing users into giving away their personal details.
They displayed contest messages, redirecting users to a page where they had to enter their personal credentials to win fancy prizes.
Love Tech news?
Stay updated with the latest happenings.
Yes, notify Me
How some apps stole photos?
The same batch also included some photo filter apps that prompted the user to upload their photos to edit them. However, instead of returning the enhanced images, these programs gave a fake update prompt and stole the images originally uploaded to their servers.
Also, they made uninstallation nearly impossible
The apps in question also hid from the app list, making sure that user isn't able to connect them with the intrusive ads or remove them for that matter.
This raises major concerns about Android security, especially considering the fact that 11 of these apps had been downloaded more than 100,000 times, while three went past a million download mark.
However, Google has now taken the apps down
When the apps were flagged, Google came to the rescue and took them down.
However, this doesn't solve the problem of malicious programs slipping into the store, something that has been plaguing the Play Store for a long while.
The search giant has been bolstering its app-screening methods, but clearly, it needs to do a lot more in this area.
How to check for malware-packed apps?
Asked 2019-02-03 19:04:30 by Amit Mistry
Answered by NewsBytes
It recommended to go through reviews before downloading an app. Also, you can check the developer's website to be 100% sure that it is safe to download.
Are iOS apps also affected like this?
Asked 2019-02-03 19:04:30 by Harini Saxena
Answered by NewsBytes
No. The case of iOS apps being affected like this are very rare.
Can these apps control Android phones?
Asked 2019-02-03 19:04:30 by Divya Rangarajan
Answered by NewsBytes
Not these apps, but there are certain malicious apps that could give remote control of your phone to a bad actor. They can then use its features like dialer and contacts.
Can apps steal messages?
Asked 2019-02-03 19:04:30 by Paridhi Pillai
Answered by NewsBytes
Yes, malicious apps can mine data from your phone, including your personal chat backups.