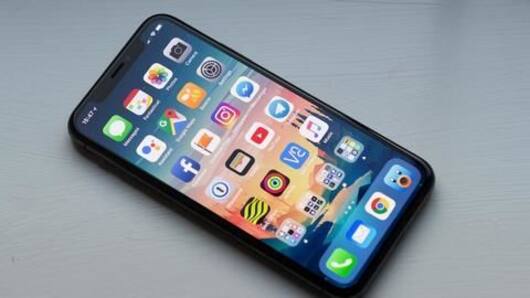 Apple investing in education of teenager who found FaceTime bug
Apple has released a fix for the FaceTime bug that allowed any iPhone/iPad user to spy on others.
The patch is being rolled out with iOS 12.1.4, but in addition to it, the company has acknowledged the contribution of the Arizona-based teenager who first discovered the problem.
The Cupertino giant, according to reports, has promised investment in his education as a reward.
Here's more.
FaceTime bug was detected way before it went viral
Last week, Apple faced backlash for a bug in FaceTime, its video-calling service.
The platform allowed any iPhone/iPad user to hear/see the person they are Facetiming with - even if they haven't answered.
This raised major security concerns, which grew even louder when it was revealed that Grant Thompson, a high school student, had found the bug days before it went viral.
How Thompson found this bug?
Grant found the bug while contacting his friends about popular battle royale game Fortnite on a group FaceTime call. Specifically, he noted that adding more people into a call effectively gave him access to the first person's microphone - even if they haven't answered.
Love Tech news?
Stay updated with the latest happenings.
Yes, notify Me
Thompson's family tried contacting Apple
After 14-year-old Thompson discovered the bug, his mother, Michele G Thompson, tried contacting Apple in every way possible to flag the issue and get it fixed as soon as possible.
She claimed she had sent emails, messages, tweets, and had even filed a bug report before the news went public and Apple suspended Group FaceTime temporarily.
Now, Apple has acknowledged Thompson's efforts
After delaying the fix for a bit, Apple released iOS 12.1.4, patching the issue and crediting Thompson for their effort.
More importantly, the company rewarded Thompson with an undisclosed compensation and a contribution towards his education.
"Our team conducted a thorough security audit of the FaceTime service and made additional updates to both the FaceTime app and server to improve security," Apple told Reuters.
How to download iOS 12.1.4?
Asked 2019-02-08 16:36:12 by Sai Chopra
Answered by NewsBytes
You can download iOS 12.1.4 by heading to Setting > General and tapping on Software update.
Is FaceTime reusable now?
Asked 2019-02-08 16:36:12 by Amit Khan
Answered by NewsBytes
Yes, the issue has been patched and you can now use FaceTime as normal.
Are there any other bugs like this on iOS 12?
Asked 2019-02-08 16:36:12 by Reyansh Jaiteley
Answered by NewsBytes
So far, it is the only iOS 12 bug that threatens the privacy of users.
When will Apple fix connectivity issues on iOS?
Asked 2019-02-08 16:36:12 by Devansh Jhadav
Answered by NewsBytes
Connectivity issues have been reported since the release of iOS 12.1, but as of now, the company has not said when they might be fixed.