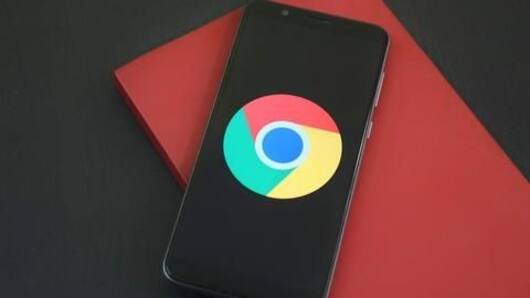 Soon, Chrome's dark mode will "darken" your web pages
We all know Google Chrome browser for Android is set to receive a dedicated dark mode aimed at making web surfing more pleasant.
The feature has been demonstrated in an early beta version of Chrome 73, but as it turns out, the upcoming mode will not just tweak the theme of the browser but also of the web pages.
Here's how it will work.
How Chrome will darken web pages
According to a recent report from 9to5Google, Chrome will recolor web pages as black when using the upcoming dark mode.
This means when you use the feature on Android, most visual elements will turn dark automatically, from the interface of the browser to the web pages.
The text color, presumably, will be altered according to the dark theme.
New flag spotted from code change
Though we haven't seen how darkened web pages would look like, the feature is nearly confirmed.
The folks at 9to5Google spotted it via code change posted to Chromium's Gerrit source code management.
It added a new flag called '#enable-android-web-contents-dark-mode' to trigger Chrome's underlying engine to turn high-contrast settings on.
These settings would ultimately recolor the web pages and their elements.
Love Tech news?
Stay updated with the latest happenings.
Yes, notify Me
This would make browsing even more pleasant
The ability to darken web pages would mark a major upgrade for Chrome, which is used by a large number of users worldwide.
When the page color will change with the theme of the browser, it will be very easy on your eyes; plus battery backup would also improve.
Notably, Samsung Internet browser already offers a similar capability with its 'Night Mode'.
When Chrome's dark mode will be available
From system-wide dark mode in Android Q to Chrome, Google has clearly been pushing the dark mode efforts.
The company even plans to force dark mode on apps lacking their own theme to save battery for users.
As for Chrome, the Canary version of the browser should get the feature in the coming days followed by a stable release later.
When will Android Q launch?
Asked 2019-02-20 14:56:26 by Dhruv Mukopadhyay
Answered by NewsBytes
Android Q is expected to start rolling after the release of next-gen Pixel phones sometime around October.
Will Galaxy S9 get Android Q update?
Asked 2019-02-20 14:56:26 by Arjun Das
Answered by NewsBytes
Yes, Galaxy S9 and S9 Plus models will get Android Q update.
Will this feature work on desktop too?
Asked 2019-02-20 14:56:26 by Cheshta Rangan
Answered by NewsBytes
As of now, it is not clear if this feature would work on the desktop version of Chrome.
When will this feature would be available?
Asked 2019-02-20 14:56:26 by Amit Nair
Answered by NewsBytes
The feature should be available on the stable version of Chrome in coming months, most probably before the release of developer preview of Android Q.