Momo challenge resurfaces, takes over popular kids content: Details here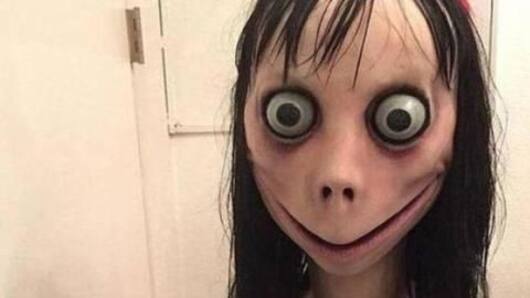 The infamous Momo challenge, which asks vulnerable children to perform deadly tasks, has resurfaced.
According to reports, the weird looking Momo girl with bulging eyes has started popping up in the middle of videos on YouTube.
The issue has raised alarm among people with several schools issuing a warning to keep an eye on children's online activity.
Here's more on the matter.
In context
Momo challenge videos plague YouTube
Issue
Momo challenge being spliced in kids videos
Several users and reports have suggested that Momo challenge clips are being spliced into videos on YouTube and the 'children-friendly' YouTube Kids platform.
Multiple cases have been spotted, with the most notable ones being altered videos of Fortnite and episodes of kids show Peppa Pig.
In the clip, the scary character associated with the challenge shows up, advising the viewers to perform dangerous tasks.
They are encouraged to harm themselves and others
The clips, like before, encourage/challenge children to indulge in violence and self-harm without telling parents. In a case witnessed at Haslingden Primary School in the UK, this included tasks like turning the gas on or taking tablets.
Love Tech news?
Stay updated with the latest happenings.
Notify Me
UK's National Online Safety issued advisory on the matter
Today we've heard from hundreds of concerned schools and parents about the horrifying #Momo challenge which has reportedly been appearing in children's YouTube videos, causing panic and upset amongst young people. We hope you find our guide useful... https://t.co/Nuu4cUpBZD pic.twitter.com/t16m8GQ6Vt

— National Online Safety (@natonlinesafety) February 26, 2019
Details
Typically, Momo challenge involves messaging services
To recall, last year, a number of reports of young kids being targeted by the Momo challenge surfaced on the internet.
As part of this, kids were allegedly enticed to add a contact which later tasked with them dangerous, suicidal tasks.
And, if they refused, the anonymous contact delivered graphic images and threats to push the kids over the edge.
YouTube's response
However, YouTube says Momo challenge videos not found
When reports of the challenge resurfacing on YouTube surfaced, a spokesperson platform issued a statement denying the claims.
"Contrary to press reports, we have not received any links to videos showing or promoting the Momo challenge on YouTube," the spokesperson said, noting that "content of this kind would be in violation of our policies and removed immediately."
Concern
Either way, concerns over content moderation still remain
The news of Momo challenge on YouTube adds to the problem of violent content on the platform.
A few days back, it was reported the platform was hosting suicide tips on YouTube Kids and recommending teenager clips hosting exploitative comments.
Even last year, it hosted ElsaGate videos, where people were seen dressed as cartoons, performing violent/sexual acts. Most asked questions
Has Momo challenge led to any death?
How to avoid this challenge?
Are Indian users vulnerable to this challenge?
Are there any other challenges like this?
Has Momo challenge led to any death?
Asked 2019-02-28 16:20:10 by Ayaan Powar
Answered by NewsBytes
There have been some claims, but there's no proof to confirm that the challenge is directly responsible for the death of a minor.

How to avoid this challenge?
Asked 2019-02-28 16:20:10 by Cheshta Patil
Answered by NewsBytes
Setting up parental controls and monitoring the activity of kids (as they use phones) is the best way to protect them from such dangerous challenges like these.

Are Indian users vulnerable to this challenge?
Asked 2019-02-28 16:20:10 by Aarav Saxena
Answered by NewsBytes
The Momo challenge is global and even Indian kids have been affected by it.

Are there any other challenges like this?
Asked 2019-02-28 16:20:10 by Arnav Venkatesan
Answered by NewsBytes
Various challenges show up now and then; like Momo, there's also been the infamous Blue Whale challenge.

More questions