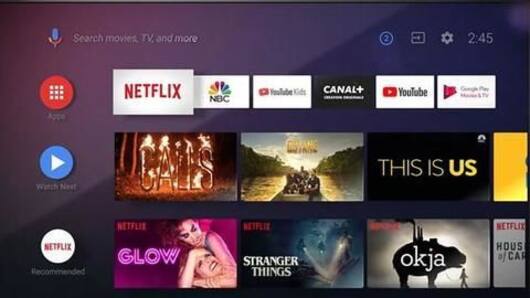 Shocking! Android TV exposes strangers' private Google Photos as screensavers
Today, even if you keep your accounts fully-secured, there's no way to dodge privacy-compromising bugs.
A few weeks back, we witnessed the scary FaceTime spy bug on iOS, and now, a major issue has been flagged on Android TV, a vulnerability that exposes strangers' private Google Photos.
It shows these images as screensavers and has created panic among the users.
Here are the details.
Strangers' accounts linked to Android TV
Just like any other smart home product, Android TV is controlled by the Google Home app.
However, just recently, Twitter user Prashanth found that the platform had linked his TV to multiple accounts of strangers.
He could basically access a list of dozens of accounts - including his own - from the 'Linked accounts' section of the app.
More worryingly, linked accounts opened access to Google Photos
While linking a device to unknown accounts is concerning, things got much worse when Prashanth found he could also access Google Photos from them.
He found that the Ambient Mode of Google Home app, which is used to display Google Photos as screensavers on the TV, can even work with strangers' accounts.
So, basically, he could open their personal Google Photos on his TV.
Love Tech news?
Stay updated with the latest happenings.
Yes, notify Me
Root cause remains unclear, but feature disabled
Prashanth theorized that the accounts showing on his TV were of those owning the same model, but none of that or the root cause of the problem has been confirmed by Google.
The company has acknowledged the vulnerability and disabled the ability to cast Google Photos as screensavers until a fix rolls out.
The true scale of the problem also remains unknown.
Here is what Google's spokesperson said on the matter
"We take our users' privacy extremely seriously," a Google spokesperson told XDA Developers. "While we investigate this bug, we have disabled the ability to remotely cast via the Google Assistant or view photos from Google Photos on Android TV devices."
When the fix for this issue will roll out?
Asked 2019-03-05 12:37:19 by Arnav Sharma
Answered by NewsBytes
The fix for this issue is in the works and should roll out in the coming days.
Will the screensaver feature work now?
Asked 2019-03-05 12:37:19 by Rajesh Chauhan
Answered by NewsBytes
The feature has been disabled but once a fix rolls out, you'll be able to use it again.
Which TV was this?
Asked 2019-03-05 12:37:19 by Shreyas Bose
Answered by NewsBytes
This was a Vu TV running Google's Android TV platform.
Has Vu said anything about the issue?
Asked 2019-03-05 12:37:19 by Ishan Singh
Answered by NewsBytes
Vu blamed the issue on Google Home app's malfunction but didn't provide any details.