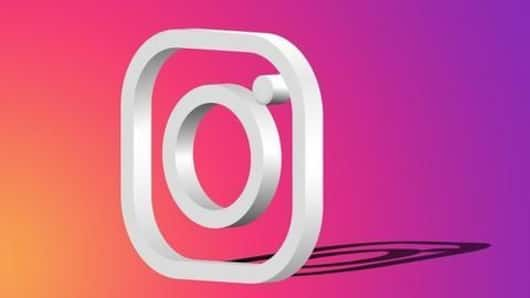 Soon, you and your friends could watch Instagram videos together
Facebook is doubling down on Instagram's content-first strategy with a handy new feature.
The photo-sharing platform is working on a capability that would let users watch videos together with their friends, recent code changes have indicated.
The option could be similar to Facebook's own 'Watch Party' but as of now, it is not clear when it might be available.
Here are the details.
'Co-watch content' discovered in Instagram' code
Famous tech tipster Jane Manchun Wong recently spotted a feature called 'co-watch content' in Instagram Direct Messaging's code, TechCrunch reported.
The name of the feature and certain elements of its code indicate that the platform would let users co-watch videos - maybe stories, IGTV videos, or feed clips - from a certain user-defined 'playlist' or a 'suggested' section of algorithmically arranged content.
Love Tech news?
Stay updated with the latest happenings.
Yes, notify me
Many details, however, still remain unclear
As of now, it is not clear what the feature would look like when it rolls out or if Instagram would offer a picture-in-picture view to let users see each other's reactions while watching a clip.
Instagram also denied commenting on the development of the feature, which indicates the feature is still internal and may take a while to reach the public.
Either way, this shows Facebook's focus on active engagement
The discovery of this feature reflects on Facebook's content-first strategy for Instagram and shows the company is working to increase engagement around videos.
To recall, Facebook already has a 'Watch Party' feature that allows people on Groups to watch videos together and react and comment on them at the same time.
Meanwhile, it's working on a similar feature for Messenger as well.
Also, co-viewing opens room for revenue generation
With co-viewing in Instagram and Messenger, Facebook would not just boost engagement (particularly for creator-focused IGTV) but also open new avenues for ad-revenue.
For instance, the company could share sponsored content, place ads from brands in videos watched by the users.
Also, to note, the social network already plans to merge the backend of Instagram DMs, Messenger, and WhatsApp in the future.
When will this feature roll out?
Asked 2019-03-09 12:48:40 by Chirag Chatterjee
Answered by NewsBytes
As of now, it is not clear when this feature will roll out to the public.
Which videos will be supported on this feature?
Asked 2019-03-09 12:48:40 by Aarav Gupta
Answered by NewsBytes
Videos hosted on Instagram will be supported for co-watching with the new feature.
When will Facebook merge Messenger with WhatsApp?
Asked 2019-03-09 12:48:40 by Dhruv Rathore
Answered by NewsBytes
Facebook is working on the plan but it is not clear when it will merge the underlying infrastructure of Facebook Messenger, Instagram, and WhatsApp.
How to delete sent messages on Facebook Messenger?
Asked 2019-03-09 12:48:40 by Surabhi Rangarajan
Answered by NewsBytes
You can retract sent messages by long-pressing on them and hitting the 'Delete for everyone' button.