Science
NASA pumps $127 million into building a space robot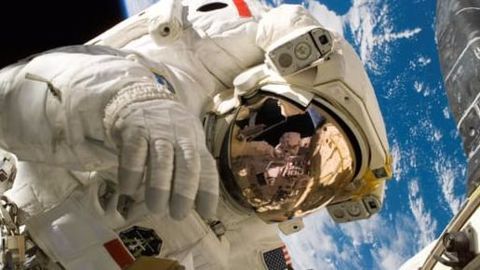 United States' space agency NASA has announced plans of building a space robot worth $127 million to help repair and refuel the agency's satellites.
The contract to build the space robot has been awarded to Space Systems of Palo Alto, California.
The robotic spacecraft will be used to provide tech support, and service, repair and refuel satellites that are in orbit.
In context:
NASA splurges big on building a space robot
The National Aeronautics and Space Administration (NASA) is the United States' space program which has interest across aeronautics and aerospace research.
The agency was established in 1958, with most of the country's space exploration being handled by the government agency.
Currently, the famed International Space Station is being handled by NASA.
NASA deploys commercial resupply vehicles (CRV) to service the space station.
Last month, NASA announced plans to launch a new project, called Restore-L, which aimed at repairing its space infrastructure.
The agency was looking to build a robotic satellite service which would be cost-effective and would not require a human operator.
The Restore-L mission also aims to launch a technology-driven robotic spacecraft that will help refuel one of its live satellites.
Love Tech news?


Stay updated with the latest happenings.
Restore-L to help boost satellite life

"It introduces new ways to robotically manage, upgrade and prolong the lifespans of our costly orbiting national assets. By doing so, Restore-L opens up expanded options for more resilient, efficient and cost-effective operations in space," said NASA's Frank Cepollina.
10 Dec 2016

NASA pumps $127 million into building a space robot
Upgrade

Why is this big for NASA?
The project to launch the space robot is a leap for the agency, since it would help extend the lifespan for its fleet of existing and future satellites.
Since most of their operations are limited to the fuel they carry upon launch and encounter many tech problems, this would help mitigate the challenges.
NASA also plans to transfer the technology to commercial organizations.