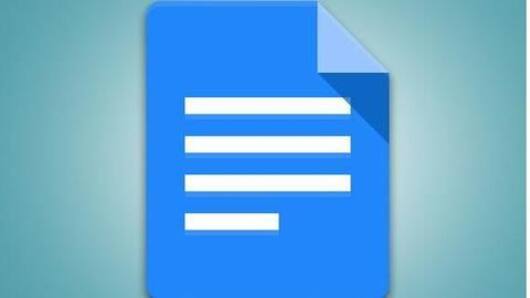 Now, teenagers use Google Docs to chat under teachers' noses
Technology is changing lives, but for teenagers, it's giving them new ways to sneak under the noses of their parents.
Case in point: Google Docs, the collaborative platform that a number of teenagers are repurposing as a sneaky way to chat.
They use it to converse with friends while giving the impression of working on school projects.
Here's how that happens.
Google Docs repurposed to fool teachers, parents
From Slides to Docs, Google's entire suite of cloud-based tools help students and teachers work on joint projects.
However, some smart teens take advantage of the same tools to circumvent restrictions imposed on their use of social media or messaging platforms.
So, instead of sharing paper chits, they use a platform designed for work to chat with each other secretly.
Smart, isn't it?
Love Tech news?
Stay updated with the latest happenings.
Yes, notify Me
Docs cloned, live-chats employed
Speaking to The Atlantic's Taylor Lorenz, 15-year-old Skyler and several other teens revealed that they clone Google Docs shared by teachers and use the platform's live-chat feature to text each other.
The chat makes a handy tool for communication as it doesn't open by default and many teachers don't even about its existence.
Alternatively, they also use Docs' comments feature to chat.
Chatting in comments
In Google Docs, a user can highlight a particular word or phrase to highlight an issue with it. This particular feature, designed for moderation, is used by teens to chat with each other. Once they are done, they hit the resolve to delete all comments.
Plus, they create shared docs within their groups
As laptops are common in modern-day schools, kids even create their own shared documents and chat by typing directly.
"People will just make a new page and talk in different fonts so you know who is who," Skyler told The Atlantic.
Notably, they also employ the same technique at home; they all come online and chat on Docs while parents think they're completing homework.
Kids gossip, flirt, bully on Docs
As per The Atlantic, kids use Docs as a way to talk about their days, teachers, proms or to flirt with each other.
Further, a report from child-monitoring platform Bark had even claimed some kids use the platform for bullying.
"People just talk shit about teachers, or be like, talking about their days," Skyler said while suggesting common conversation types on Docs.
Can teenagers use other platforms as well?
Asked 2019-03-17 00:19:32 by Rakesh Rodrigues
Answered by NewsBytes
While Google Docs looks like a popular choice, other platforms, like those from Microsoft, also offer ways to chat secretly.
How to prevent kids from using these platforms?
Asked 2019-03-17 00:19:32 by Vihaan Kadam
Answered by NewsBytes
These platforms help with collaboration and cannot be avoided completely. However, as an alternative, you can go with the offline version of Microsoft Word.
Can these platform affect the education system?
Asked 2019-03-17 00:19:32 by Aarav Bose
Answered by NewsBytes
As these platforms are also very useful, it is highly unlikely that would lead to a major impact on the education system.
What kids chat about on these platforms?
Asked 2019-03-17 00:19:32 by Anika Tata
Answered by NewsBytes
Kids mostly talk about random stuff, starting from day to day happenings of the school to proms and dates.