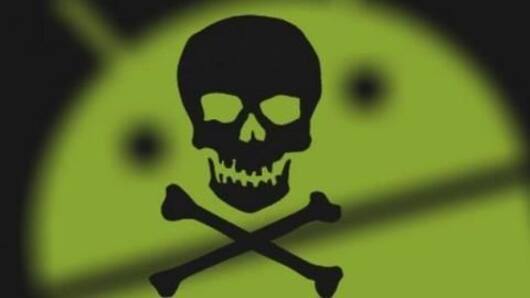 Shocking! More than half Android antivirus apps are fake
If you are looking for an antivirus program for your Android device, make sure that the app you choose comes from a renowned security company.
This is because there is a good chance that the free antivirus/anti-malware app you may be considering right now is nothing but a fake app.
Here's why we think that's a real possibility.
Two-thirds of antivirus apps on Play Store are frauds
Antivirus apps are the first line of security for smartphones; they protect devices from malicious links, apps and ensure that everything remains completely untouched by third parties.
However, in a recent analysis, Austrian antivirus testing company AV-Comparatives discovered that more than two-thirds of anti-malware programs on Google Play Store are a sham.
They tested some 250 apps and found only 80 delivered appropriate protection.
Remaining apps failed to meet basic testing standards
In the test, the company subjected each app, installed on a separate device, to some 2,000 malicious programs from 2018.
The basic standard to pass the test was to detect and remove at least 30% of these programs, but sadly, most of the programs failed in that department.
They hadn't indexed the malware strains and were only using a whitelist/blacklist approach to treat apps.
Love Tech news?
Stay updated with the latest happenings.
Yes, notify Me
Also, they didn't scan app code
Instead of scanning app code, the antivirus apps that failed the test looked at the package name to decide if the program was clean.
So, if an app had a package name matching with that in the antivirus' whitelist (like something starting with 'com.instagram'), the software would mark them as safe, blindly.
Due to this, many antivirus apps even flagged themselves as a threat.
Whitelist strategy can be bypassed easily
As one could imagine, the whitelist strategy used by many of the antivirus programs can easily be bypassed. All one has to do is package the malware with a seemingly legit package name.
Fake antivirus apps were focused more on advertising
The report from AV-Comparatives noted that most of the apps that failed the test followed a similar pattern.
They looked more interesting in showing ads than detecting threats and even had a rather similar interface.
Most apps, the researchers said, "appear to have been developed either by amateur programmers or by software manufacturers that are not focused on the security business."
Which apps passed the test?
We know that AV-Comparatives' results make finding a reliable antivirus app a tad difficult, but you should know that all major antivirus products from leading security companies passed the test with flying colors.
This means smartphone security products from companies like Kaspersky, AVG, McAfee, QuickHeal, and Symantec are still safe to use, although you may have to pay for them.
Which antivirus software are safe to use and have no cost price ( for Android )
Asked 2019-03-18 15:00:32 by Arpana Pandey
Answered by NewsBytes
You can try antivirus apps from BitDefender or Malwarebytes.
How to choose a reliable antivirus app?
Asked 2019-03-18 00:20:47 by Trisha Vyas
Answered by NewsBytes
Look at rating and reviews of the app and, if possible, check the developer's website.
Is antivirus necessary for Android?
Asked 2019-03-18 00:20:47 by Saanvi Saxena
Answered by NewsBytes
It is not necessary but can definitely improve the security of your phone.
Is there an antivirus from Kaspersky for android devices?
Asked 2019-03-18 00:20:47 by Pari Rangarajan
Answered by NewsBytes
Yes, Kaspersky offers an antivirus program for Android users. You can try it right away.
Is there any free antivirus program?
Asked 2019-03-18 00:20:47 by Pranav Powar
Answered by NewsBytes
Yes, there are many free antivirus programs on the Google Play Store.