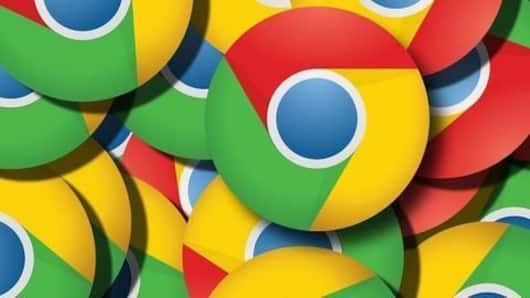 How Google Chrome will stop websites from spying on you
As part of its effort to maintain user-privacy, Google Chrome is building a feature that could ultimately keep websites from spying on you.
The capability, which has been spotted in the developer build of the browser, will keep websites from accessing sensor data of your phone/computer.
For those unaware, this information can be used by websites/advertisers for tracking your movements and more.
Tracking using motion sensor
A few years back, a study revealed that potential attackers can use websites to fetch the motion sensor (accelerometer and gyroscope) data from a visitor's device.
The research claimed that the information mined by websites (via different APIs) could be used to determine your movements, including data like if you are moving, standing still, or traveling by car or train.
Then, this information can be used to build user profiles
The movement information from the sensors can then be combined with web activity to build unique profiles of the visitors and track, surveil and monetize them. MSPoweruser claims that sensor information could even be used to recognize your unique walking gait.
Love Tech news?
Stay updated with the latest happenings.
Yes, notify me
However, Chrome is already working on a preventive method
As many users would not want themselves to be tracked by websites, Google is testing an option to allow or block sensor access for websites in Chrome Canary.
It will be available for both Android and desktop users, giving them an option to choose whether or not websites should get the motion and light sensor information, Techdows reported.
How this feature would work
The feature, enabled by default, can be accessed from the 'Content' section in browser settings.
Meaning, whenever you open a page accessing sensors, the browser will generate an omnibox pop-up, similar to the one that opens for GPS or mic permissions, notifying about the access.
It will have two options: either allow sensor access for the page or block it permanently for that page.
Per-site control only for desktop users
As of now, sensor access for individual websites can only be controlled on the desktop version of Chrome Canary. Android users, as Techdows' screenshots indicated, will get a single toggle to control access for all websites at once.
When this feature will be available
According to Chromium developers' message board, the feature has been targeted for Chrome 75.
As of now, the browser is on version 73, which means it might be a few months before it debuts in a stable release.
Also, in addition to this feature, Google has also been testing a dark mode for Chrome which would also recolor web pages.
How to access dark mode in Chrome?
Asked 2019-03-19 16:36:30 by Shreyas Jhadav
Answered by NewsBytes
You can access Chrome's dark mode by enabling flag in the Canary version.
Is Chrome Canary stable?
Asked 2019-03-19 16:36:30 by Abhinav Tata
Answered by NewsBytes
No, Chrome Canary is a developer build and can be buggy and unstable.
Are there any other new features in Chrome?
Asked 2019-03-19 16:36:30 by Ishan Jhadav
Answered by NewsBytes
Chrome is also working on an option to see the activity of Chrome extensions for enhanced user control.
When this feature will be available?
Asked 2019-03-19 16:36:30 by Navya Sarin
Answered by NewsBytes
This feature is being targeted for Chrome 75 and should be available in a matter of months.