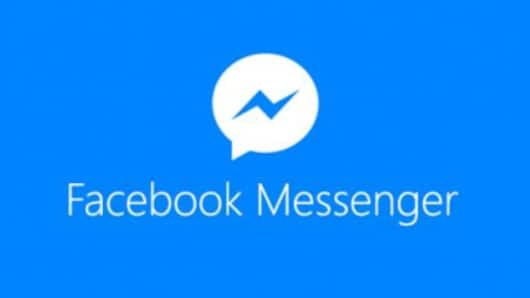 You can now reply to individual messages on Facebook Messenger
Lately, Facebook has been trying hard to improve the capabilities of its mobile apps, particularly Messenger.
The company rolled out a new interface for the messaging app, introduced the ability to retract messages, and even pushed a dedicated dark mode.
Now, in a similar effort, it is adding the ability to quote individual messages in a conversation.
Here's how you can do that.
Quote messages for reply, just like WhatsApp
Messengers new capability is similar to WhatsApp, which has long been letting users quote and reply to a message by swiping right on it.
The feature doesn't start a new conversation but quotes your answer with the message you want to reply to, VentureBeat reported.
This brings clarity into the conversation, especially when there are more than two people talking about something or someone.
How to quote a message on Facebook Messenger
Once you have the latest version of Facebook Messenger on your device, long-pressing on any message from a sender would bring a 'reply' button.
Clicking on this icon would quote that particular message in the textbox, where you can type your answer.
Once that's done, send it and your message will go with a quoted version of the original message from the sender.
Love Tech news?
Stay updated with the latest happenings.
Yes, notify me
Quoting capabilities are being rolled out worldwide
Quoting capabilities are being rolled out for every Messenger user across the globe. However, if the option isn't available on your phone right now, maybe you'd have to wait a day or two before it hits your device.
A move towards unification of Messenger, Instagram, and WhatsApp?
In January, Facebook confirmed it wants to unify the backend of WhatsApp, Messenger, and Instagram for cross-platform messaging.
This would be much easier to execute when all three platforms have nearly the same features, which we can now see coming into action.
Messenger recently got 'unsend' like Instagram and WhatsApp, while a dark mode for WhatsApp (similar to Messenger's) is also in the works.
How to enable dark mode?
Asked 2019-03-21 09:55:53 by Parakram Patil
Answered by NewsBytes
You can use dark mode on Messenger by sending the crescent moon emoji.
When WhatsApp will roll out dark mode?
Asked 2019-03-21 09:55:53 by Aadhya Chauhan
Answered by NewsBytes
As of now, it is not clear when the dark mode for WhatsApp will be available for use.
When Facebook will unify all three apps?
Asked 2019-03-21 09:55:53 by Pari Sen
Answered by NewsBytes
The timeline for the ultimate unification of Facebook Messenger, Instagram DMs and WhatsApp is not yet clear.
Will all three apps keep end-to-end encryption after unification?
Asked 2019-03-21 09:55:53 by Paridhi Singhal
Answered by NewsBytes
Yes, all three apps will have end-to-end encryption following the unification.