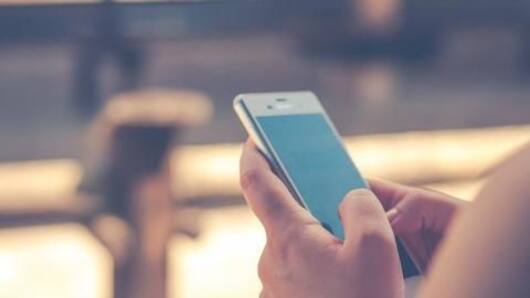 Watch out! Invisible ads can consume your phone's battery, data
If your phone is eating a lot of battery or consuming too much data, there is a good chance that your device might be infected from certain hidden ads.
The adverts, according to a BuzzFeed report, are a part of a larger fraud, where some scammers have been running masked 'video ads' to make more money from advertisers.
Here's everything on the matter.
Fraudsters running video ads, fooling developers and advertisers
Normally, free-to-use apps follow an ad-based model, where developers sell app space to platforms/networks that run ads for big brands (for product promotion).
However, in this case, some fraudsters have been hijacking in-app ads to generate loads of money from the advertisers.
They have been purchasing cheap ad-space for regular banner ads but end up running full video ads behind them.
As a result, all involved parties suffer
With this, the developer sells ad space for a cheaper price, while the advertiser pays in full for the video being run.
For some perspective, even if video adverts are never seen by anyone, they get registered as viewed, generating full revenue for the middle man.
So, essentially, the advertisers targeted by this scam pay loads for zero product exposure.
Love Tech news?
Stay updated with the latest happenings.
Yes, notify Me
Plus, the end users suffer
In addition to the financial loss, the users of the apps running hidden video ads also suffer. Their battery drains and data consumption increases significantly, leading to an increase in complaints against the developer. Notably, it is not exactly clear which are the apps involved.
Now, who is responsible for this scam
Protected Media, one of the anti-fraud firm that uncovered the scam, has claimed that Israeli Ad-solution company Aniview and its subsidiary OutStream Media have been involved in the scam.
The nefarious video ads the firm analyzed had the code, banners, player and other elements created by OutStream Media.
However, speaking to BuzzFeed News, Aniview has denied involvement in the matter.
Here's what Aniview CEO Alon Carmel told BuzzFeed
"To be crystal clear, another customer on Aniview's [self-serve] platform used this [video] player and is responsible for this activity and we took actions immediately to stop this activity," Carmel said, noting they "should not be blamed or framed for bad use of our platform."
Either way, such ads are likely to show up more
While Aniview claims it's "fighting against bad activities," there's a good chance you may encounter apps with hidden ads in the future.
Protected Media has claimed the ad fraud scheme is still active, with several ad-tech companies being engaged in similar tactics to run 'tens of millions of dollars' worth of video ads on apps.
So, try to avoid unreliable apps with poor ratings.
How to deactivate such ads on my phone
Asked 2019-03-24 07:35:22 by Sita Manohar Akella
Answered by NewsBytes
You can disable such ads by installing an ad blocker on your device.
How to avoid this scam?
Asked 2019-03-23 20:58:19 by Divya Singhal
Answered by NewsBytes
The best way to avoid this scam is to choose reliable apps.
How much money can advertisers make?
Asked 2019-03-23 20:58:19 by Navya Patil
Answered by NewsBytes
The exact amount is not clear but Protected Media said they run tens of millions of dollars worth of ads.
Is this scam active on iOS?
Asked 2019-03-23 20:58:19 by Angel Rangan
Answered by NewsBytes
It's not clear if this scam is active or not.
When Android Q second developer preview will launch?
Asked 2019-03-23 20:58:19 by Ayaan Shah
Answered by NewsBytes
Android Q's second developer beta is expected to launch at Google I/O.