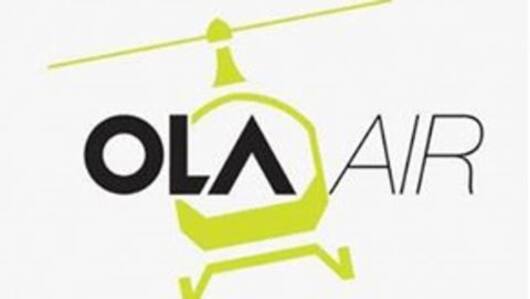 #AprilFoolsDay: Best pranks ever played by tech companies
Finally, it's April 1, the day when we all play some of the wackiest pranks on our friends, family, and loved ones.
But, here's the drill, it's not just us; even tech giants like to take part in the game of fooling people, tricking customers into believing some of the craziest of ideas/products.
Here are some of the best ones from the past.
Amazon Echo with 'Petlexa'
In 2017, when Alexa-powered Echo devices were taking off, Amazon pulled a hilarious 'Petlexa' prank.
Yes, you heard that right. The e-commerce giant claimed it's bringing a version of Alexa that your dog, cat, or other pet could use to communicate with Echo smart speakers, place orders, or activate smart home toys.
It even released a pretty convincing 'Petlexa' video to fool people.
Love Tech news?
Stay updated with the latest happenings.
Yes, notify Me
Hike's smell transfer service
In 2016, Hike fooled people by claiming they can actually send smell as a message.
Notably, the technology for smell transfer is in development, but 2016 was way too early for something like that.
Either way, several Hikers fell for it, sending and receiving built-in 'smells' through a tweaked interface, only to discover that they have been tricked by the company.
Google Play for 'pets'
Like Amazon, Google also played the 'pet' card in 2017.
The search giant claimed it is bringing a specific Play Store section, called 'Pets,' to keep your dog, cat entertained even in your absence.
The weird prank was also supported with a video that showed how thousands of games and training tools from the 'Pets' section can keep your 'doggo' engaged.
Snap's Insta-ready filter
You may find this hard to believe but in 2017, Snap pulled off one hell of a jab at Facebook when it turned Instagram's interface into a Snapchat filter for a day.
Yes, the company actually did that, playing one of the wittiest pranks on the Facebook-owned photo-sharing app that had copied its iconic self-disappearing 'Stories' feature.
Jio Juice for converting cell signals to power
Last year, Mukesh Ambani's Reliance Jio played a hilarious prank by claiming to offer a tech called Jio Juice.
The company said it has actually developed a system which would convert cell signal frequency into instant charge for smartphones.
So, as long as you are connected on a Jio SIM, your phone won't get discharged - a great way to sell more SIMs.
Ola Air to book helicopter flights at Rs. 499/hr
Four years ago, Ola fooled its customers by claiming to offer 'Ola Air', a service for helicopter rides.
The company released a video claiming it would offer intercity chopper rides at just Rs. 499 per hour.
It even promised that users would be able to book dinner for their chopper ride with service called 'Ola Cafe'.
Obviously, none of that happened!