Science
Apple snags Porsche's technical director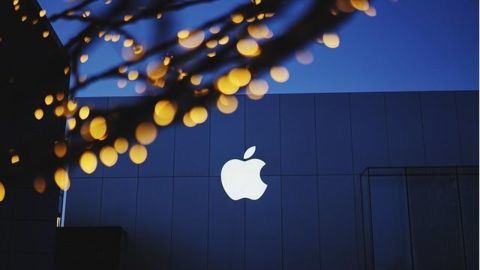 Earlier this month, Apple snagged the technical director of Porsche's race car program, Alexander Hitzinger.
Hitzinger is the latest auto expert to be recruited by tech giant, Apple which is rumoured to be building its own car.
The appointment was revealed by a company source yesterday.
Neither Hitzinger nor Apple were available to comment on this news.
In context:
What is Apple building-is it a car?
Profile

Alexander Hitzinger
Alexander Hitzinger developed the 919 hybrid sports car from scratch which helped Porsche return to endurance racing.
Porsche's new car created from unproven technology, won FIA World Endurance Championship and Le Mans in 2015 and 2016.
He built a development team, growing from 10 to 150 employees.
Hitzinger exited Porsche last spring and joined a "Technology Company" in San Francisco's Bay area.
17 Dec 2016

Apple snags Porsche's technical director
Love Tech news?


Stay updated with the latest happenings.
Hitzinger's vision

Alexander Hitzinger in his recent most interview didn't confirm his joining Apple but did reveal that he quit Porsche to do something "which has a significant and direct impact on society. "
About

Apple's 'Project Titan'
In October, media reports suggested that Apple's car project, 'Project Titan' although a secret initiative was indeed winding up as several members project had been laid-off.
It was then suspected that Apple's strategy was pivoting toward developing and testing a 'vehicle autonomy system' which could be licensed to other manufacturers.
So far, however Apple has never confirmed that it's working in the automotive field.
Nov 2016

Apple hints at involvement in automotive sector
Apple's director of Product Integrity, Steve Kenner, wrote to National Highway Traffic Safety Administration.
He said "The company is investing heavily in the study of machine learning and automation, and is excited about potential of automated systems in many areas, including transportation"
Kenner urged regulators to not impose excessive restrictions on self-driving cars and said, "established manufacturers and new entrants should be treated equally."