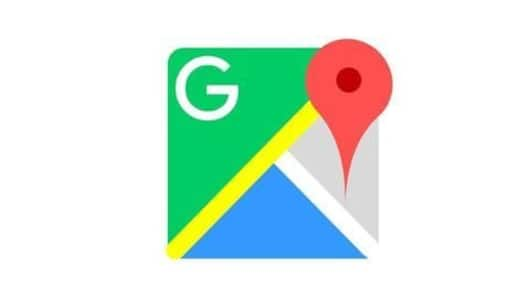 Now, report traffic slowdown on Google Maps: Here's how
Just a few weeks back, Google added 'incident reporting' into Maps as part of an effort to crowdsource essential navigation related data.
The feature allowed users to report crashes and speed traps, but now, the tech giant is making the capability even better.
It has added slowdown reporting, giving users an option to report congestion on the road.
Here's how it works.
How new 'slowdown' option would help
With the new 'Slowdown' option, people using Google Maps would be able to flag high traffic on the road.
The report, when submitted by multiple users, would let Google redirect those coming from behind to a route where they might not get stuck.
It works just like 'crash' and 'speed trap' reporting features that Google had added recently.
Google's own navigation data might take some time to update
While Google already shows traffic on Maps, the new feature will make its capability to detect congestion and reroute users much better.
Essentially, Google's data collection process takes a bit of time, which means by the time the Maps are updated (turning blue navigation lines to red/burgundy), you might have already taken the busy path.
These congestion reports are expected to generate traffic alerts more quickly.
Love Tech news?
Stay updated with the latest happenings.
Yes, notify me
How can you submit traffic slowdown report
Reporting traffic slowdown, as we said, is similar to how one reports a car accident or speed trap on the road.
You have to go into the navigation mode and hit the arrow up button to open a slide-up menu with an option called 'Add a report'.
When you tap on it, Maps will show a 'Slowdown' button to report congestion on the road.
Available only on Android right now
The feature has started rolling out, and can be tried in Google Maps for Android right away.
There is no word on iOS availability at present, but we expect Google might not take too long to add this capability.
Also, it's worth noting that the 'Slowdown' might appear as 'Congestion' on your device if its language preference has been set to UK English.
Is this feature available for everyone?
Asked 2019-04-07 13:08:52 by Rajesh Chattopadhyay
Answered by NewsBytes
Yes, the feature is available for every individual using Google Maps for Android.
When the feature will come on iOS?
Asked 2019-04-07 13:08:52 by Navya Venkatesan
Answered by NewsBytes
As of now, it is not clear when the feature will come on iOS.
Will Google also support speed traps?
Asked 2019-04-07 13:08:52 by Harini Jindal
Answered by NewsBytes
No, speed trap reporting is not supported in India.
When the feature will show on Android Maps?
Asked 2019-04-07 13:08:52 by Trishla Powar
Answered by NewsBytes
The feature has just started rolling out and will come on your phone in a matter of days.