Now, Reliance offers JioNews, one-stop shop for live news, magazines
Science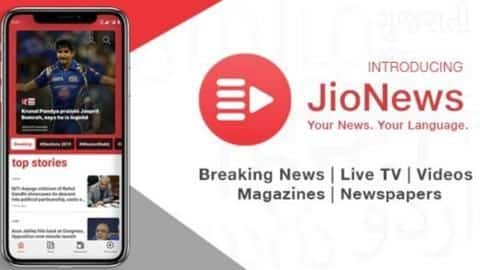 In a power move, Mukesh Ambani-owned Reliance Jio has launched JioNews, a content aggregation product offering news content from popular outlets, magazines, and Live TV channels.
The service offers the content in as many as 12 regional languages and comes just as millions of people go to poll for the 2019 Lok Sabha elections.
Here's everything about it.
Details
JioNews will fetch content from 250+ news outlets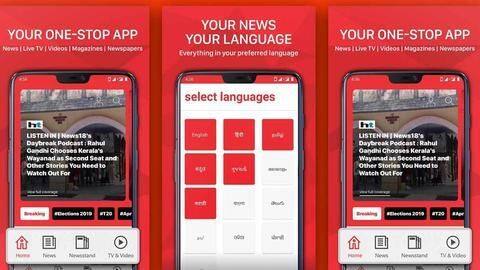 JioNews comes as a consolidated avatar of JioXpressNews, JioMags, and JioNewsPaper for desktop web as well as Android and iOS devices.
The service features 250+ newspapers, popular online blogs, and some 800+ Indian and international magazines.
It will offer real-time updates on major happenings, including elections, and feature stories on categories ranging from politics, world, and entertainment to technology, business, sports, health, and more.
Information
Plus, you'll get over 150 live news channels
Along with the web-based content, JioNews will also offer more than 150 live news channels to help you stay updated. Plus, you will also get trending videos from a range of genres, including automotive, entertainment, health, technology, fashion, and sports.
Personalization
Content will be personalized for users via AI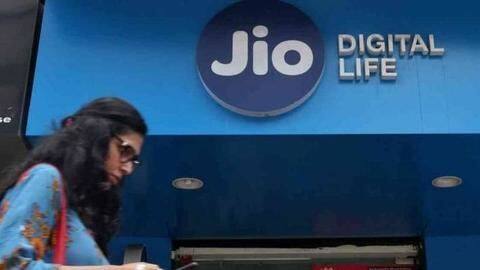 Reliance claims that the content offered by JioNews would be personalized with AI and machine learning to give users relevant content.
However, that doesn't mean the service will prevent you from defining your own preferences and choose which publications you want to read.
You can choose your interests for customizing the home screen and also pick your preferred Indian language.
Information
Languages currently supported
Currently, you can personalize your reading experience by getting JioNews' content in 12 different regional languages, including Bengali, Gujarati, Hindi, Marathi, Punjabi, Tamil, and Urdu.
Availability
JioNews will be free for Jio users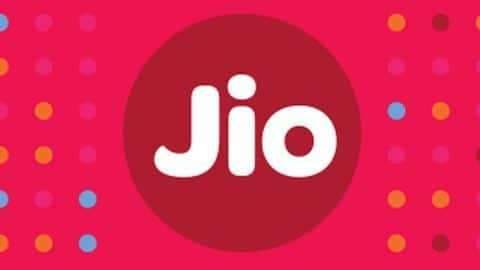 Reliance has said that Jio customers will be getting 'premium access' to all available content of JioNews, while those on other networks will have to sign up for a free trial.
The company has also noted that existing users of JioXpressNews, JioMags, and JioNewsPaper will be migrated to the new app, which would ultimately lead to the retirement of the current trio.