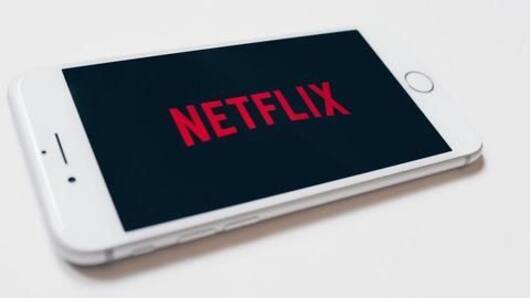 Tired of finding shows to binge-watch? Netflix has a solution
Netflix appears to be working on new ways to improve its discovery mechanism, and boost content consumption.
Just a few days back, it promised top 10 lists for users in the UK, and now, Android Police reports it's testing a new 'popular episode' mode.
The feature has been spotted on Netflix's Android app and could help you find shows instantly.
Here's how it works.
Finding shows can be tedious
If you are in the middle of a long-running show, say The Punisher, it is easy to continue binge-watching it episode after episode.
But when you are done with the series, finding a new one might seem problematic.
Basically, you might find it difficult to decide which show/movie is worth watching while looking at the humongous collection of content Netflix has on offer.
This is where the 'popular episode' mode might come in
The problem of discovery has long persisted but Netflix's 'popular episode' mode could be a potential solution.
The capability, as the name suggests, will offer a random episode of any popular TV show that a lot of other people have watched.
Once you'll start playing, a "Random Episode" label also shows up in the player to help you switch to another random video.
Love Tech news?
Stay updated with the latest happenings.
Yes, notify me
Proper working still remains unclear
While this seems to be a nice way of recommending shows, it is not exactly clear how the selection process will work.
Will Netflix only recommend anthology series where every episode tells a new story or regular shows will also be shown?
If the latter is the case, we are pretty sure not many would enjoy watching a random episode.
For now, the feature is only experimental
As of now, the feature has only been spotted and tried by a handful of users.
This means that it is still in the experimental stage and there's no saying when or if Netflix will make it publicly available.
The service tries a number of features every year but not everything ends up in the stable release.
When this feature will roll out?
Asked 2019-04-22 13:23:10 by Aanya Kapur
Answered by NewsBytes
The feature is in the experimental stage and may or may not roll out.
Will this feature come to India?
Asked 2019-04-22 13:23:10 by Rakesh Shah
Answered by NewsBytes
The feature is said to be in testing but it's not clear if it will roll out in India.
Which is the cheapest Netflix?
Asked 2019-04-22 13:23:10 by Parakram Singhal
Answered by NewsBytes
Currently, the cheapest Netflix plan comes at Rs. 500 per month.
Is Netflix testing weekly plans?
Asked 2019-04-22 13:23:10 by Ankita Chatterjee
Answered by NewsBytes
Yes, Netflix is testing weekly plans with some users in India.