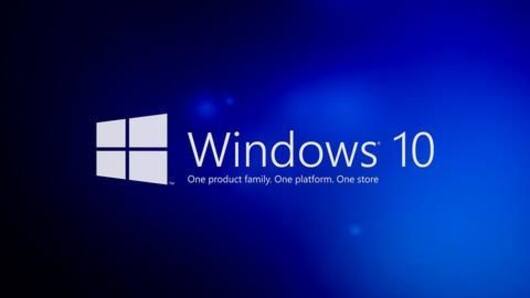 These features are coming in next big Windows 10 update
In a matter of weeks, Microsoft will release the next big update for Windows 10 operating system.
The semi-annual release, officially dubbed as May 2019 Update, is already being tested by insiders and will be finalized soon.
And, to give you a better glimpse of what's coming, we have listed down some of the changes that are in the pipeline.
Let's take a look.
New light theme for Windows 10
The introduction of a new light theme is probably one of the most noticeable Windows 10 improvements on the cards.
Just like the dark mode that debuted in 2018, the new light theme will change the overall look of the operating system's interface.
It will add contrast to the OS, making various Windows 10 elements, including Taskbar, Start menu, Action Center, brighter and lighter.
Love Tech news?
Stay updated with the latest happenings.
Yes, notify Me
Revamped Start menu and search
As part of the visual improvements, Microsoft is also cleaning up the Start menu.
After the May 2019 Update, if you sign into Windows using a new account, the Start menu will just have a single column and fewer pre-installed apps.
Notably, the search section of the menu will also get a new look, focusing on top apps and recent activities.
Uninstalling default apps will also be easier
Along with the revamped look, users will also get the option to uninstall pre-installed/default apps. So, if you don't use apps like 3D Viewer, Paint 3D, Snip & Sketch on your system, you will have the option of uninstalling them.
Plus, you will get Windows Sandbox
In another interesting improvement, May 2019 Update will bring 'Windows Sandbox' - an integrated desktop environment where you'll be able to try sketchy apps and programs.
The sandbox will keep these apps separate from your main system, giving you the opportunity to try them safely.
And, once you're done, you can close the feature, which will wipe out all the programs you had installed.
And, Windows 10 will delay updates
Microsoft will also change the update mechanism of Windows 10.
For one, the company will reserve 7GB storage for updates so that it could install general updates seamlessly; this space can also be used by apps to install temporary files.
Secondly, Windows 10 will also give an option to pause updates by at least seven days, which can save you from unexpected bugs, glitches.
Then, there are some major changes
That said, it's worth noting that these aren't the only improvements that will come with the May 2019 Update.
Microsoft will also show new system tray icons, including those indicating available updates and microphone storage.
Plus, the company will also introduce simpler error messages, new emojis, a simplified settings app, OTP-based login method, and a separate Cortana app.
When Microsoft will release this update?
Asked 2019-04-26 20:55:29 by Rajesh Chattopadhyay
Answered by NewsBytes
As of now, there's no word on the exact date of this update's release.
Will Windows Sandbox work for evert user?
Asked 2019-04-26 20:55:29 by Arjun Dutta
Answered by NewsBytes
Yes, every Windows 10 Pro user will be available use the new Sandbox feature.
Will Windows 10 May 2019 Update be free?
Asked 2019-04-26 20:55:29 by Aaryan Chatterjee
Answered by NewsBytes
Yes, the update will be free to download.
Will Microsoft add new look to Windows 10?
Asked 2019-04-26 20:55:29 by Aaryan Shah
Answered by NewsBytes
The look of the OS will remain same but you might see some tweaks here and there, including a new light theme.