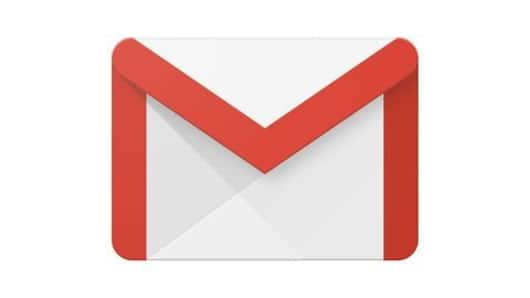 Want to schedule email on Gmail? Here's a step-by-step guide
Just recently, Gmail, the popular emailing service from Google, received a handy new feature -scheduling.
The capability was announced earlier this month, meaning by now it should have hit both your phone's Gmail app as well as the web version of the service.
Now, if you want to schedule an email using the new tool, here's a step-by-step guide.
Let's take a look.
First, let's see how scheduling emails can help you out
With the new scheduling feature, you can configure an email to be sent at a later date.
This could be for tomorrow morning, sometime in the next week, or any day in the next 49 years to come.
The feature can help you send work/school projects, wishes, et al; and can come handy when you have multiple tasks at hand.
Scheduling emails via Gmail app on Android or iOS
If you're sending an email via Gmail app, write the message and hit the three-dotted icon on the upper right corner.
Then, tap on 'Schedule send' to open a pop-up with different scheduling options, including a 'Pick date & time' button which will let you define when you want the email to be sent.
Once that's done, click 'Save' to confirm the choice.
Love Tech news?
Stay updated with the latest happenings.
Yes, notify Me
Scheduling email via Gmail for web
The steps for scheduling an email on the web version are pretty similar.
You'll have to write the email (complete with its recipients) but instead of looking for the three-dotted icon, you need to hit the dropdown arrow next to the 'Send' button.
This will give the 'Schedule Send' option which you can then use to pick the date and time for scheduling.
Canceling a scheduled message is also pretty easy
Now that you know how to schedule an email, you should also know steps of discarding a mail scheduled to be sent in the future.
This can be done by heading over to the 'Scheduled' tab/folder form the main menu and hitting 'Cancel send' after opening the scheduled mail in question.
However, do note that you have to do this before the scheduled time.
Is this feature available on Outlook?
Asked 2019-04-29 00:15:04 by Ayaan Powar
Answered by NewsBytes
No, this feature is not available on Outlook.
What if a scheduled email is already sent?
Asked 2019-04-29 00:15:04 by Parakram Saxena
Answered by NewsBytes
If an email has been sent, there's no way to undo it.
How to enable Gmail smart replies?
Asked 2019-04-29 00:15:04 by Arjun Chatterjee
Answered by NewsBytes
Gmail smart replies can be enabled/disabled from settings.
Can Gmail learn from my writing style?
Asked 2019-04-29 00:15:04 by Vihaan Tata
Answered by NewsBytes
Yes, Gmail's predictive writing AI learns from your writing style to offer suggestions.