Now, a robot serves food at this Karnataka restaurant
Science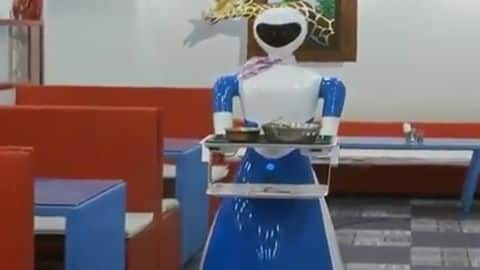 The robotic revolution is yet to begin in India, but we can surely say that people are loving the idea of using machines to complement human efforts.
Case in point: Upahara Darshini, a Karnataka-based restaurant that has just employed a humanoid robot to serve its customers.
The bot started its job a few days ago and is doing really well.
Here's all about it.
Robot waiter
'Humanoid' attraction at Upahara Darshini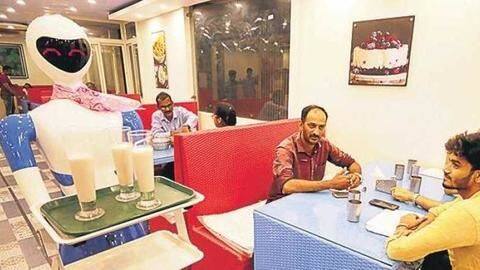 It's pretty common for restaurants to try unique decors and menu items to lure customers into their eateries.
However, Upahara Darshini, located in Vinoba Nagar area of Shivamogga city, took an innovative approach when it acquired a humanoid robot for Rs. 5.5 lakh.
It was purchased by the owner of the restaurant L Raghavendra and his son Suhan from a private company in Vijaywada.
Capabilities
What this machine can do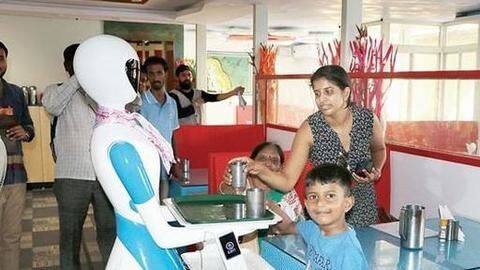 Though the robot doesn't have a name yet, it has become the unique selling point of the one-year-old restaurant, TOI reported.
It went to work a week ago and has been catering guests by reading menus on their arrival and serving food and water.
The machine, as the owners say, is fully automatic and can even interact with the guests in English and Kannada.
See the humanoid robot in action
Quote
Here's what the owner said about the robot's purchase
"We had been to Vijayawada to buy equipment for our restaurant when we saw a humanoid up for sale. We took a selfie with it and decided to buy it as it would entertain children." He added that the machine was manufactured in China.
Features
You get 25 hours of service with 2 hours' charge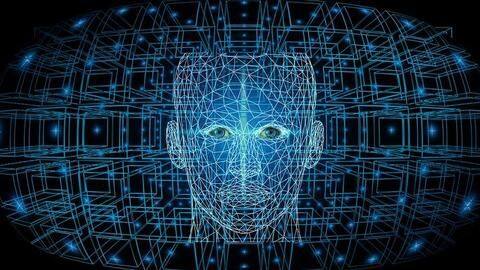 The robot waiter isn't as highly functional as you may think but does its job pretty well.
It can deliver as many as 25 hours of service on a single two-hour-long charge, which makes it ideal for a waiter's job.
Additionally, the machine even recognizes human movement automatically and stops as and when someone moves towards it.
Robotic revolution
Restaurants have been using machines but not widely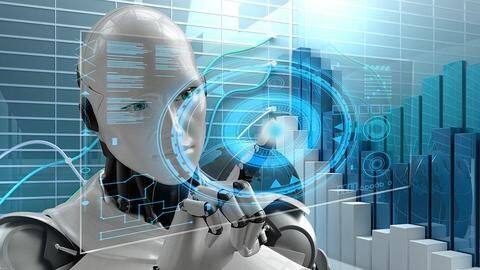 Robotics is the future but Indians are yet to accept the technology into their lives.
In fact, statistically speaking, this is only the third restaurant in the country to employ a robot for the job of a waiter.
Meanwhile, in the US and China, robots are being re-purposed for a range of tasks, starting from warehouse jobs and customer service to food delivery.