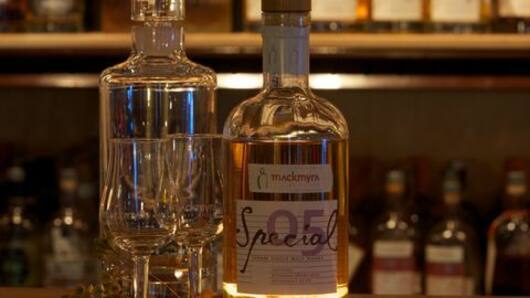 Microsoft brings you the world's first AI-created whisky
For over a thousand years, Earthlings have enjoyed the pleasures of whisky.
The distilled alcoholic drink came to being in Ireland and Scotland and then evolved with flavors and ingredients from different parts of the world.
But now, in a first-of-a-kind move, artificial intelligence is being used to create whisky, and that too with some amazing results.
Here's all about it.
How is it created
Microsoft recently worked with Finnish technology company Fourkind and one of Sweden's most popular distillery, Mackmyra Whisky, to come up with the world's first AI-created whisky.
Their system analyzes Mackmyra's existing recipes, including some award-winning ones, to produce a big bunch of potential recipes.
The company thinks this experimentation might result in better quality of whisky and would become popular with customers.
Love Tech news?
Stay updated with the latest happenings.
Yes, notify Me
Making whisky isn't easy at all
It is worth pointing that making whisky isn't as easy as it looks.
It takes at least three years to be prepped as part of a process that involves distilling the drink and then storing it wooden casks (containers) for a long period.
Now, these casks are not just for collection, they infuse flavor, aroma, and color into whiskies.
Age and contents of casks define whisky's taste
The age and wood of casks, when combined with the aroma and flavors of their previous contents and freshly distilled whisky's ingredients, can result in hundreds of thousands of flavors and aromas. Distillers, in fact, can spend their lives tasting, tweaking and experimenting with flavors.
This is where technology comes in
To make the whisky production process simpler and more reliable, Microsoft helped create an AI engine that designs unique recipes that actually taste good.
It designed machine learning models, powered by Azure cloud platform and Azure cognitive services, and fed them with Mackmyra's recipes, sales data, and customer preferences to come up with recipes - all based on what kind of cask is available.
70 million unique recipes can be created
"With this dataset, the AI can generate more than 70 million recipes that it predicts will be popular, and of the highest quality based on what kind of cask types there are in the warehouse," Microsoft said in a blog post.
New flavors can be discovered
Thanks to the speed and processing capabilities of this system, Microsoft emphasizes that it can be used to create 'new and innovative combinations that would otherwise never have been considered'.
However, the company adds that the system isn't there to replace the job of Master Blender because it can't outdo the 'expertise and knowledge, especially the human sensory part' of a human.
Soon, AI-generated whisky will go on sale
Now, Mackmyra plans to sell the AI-generated whisky later this year but as of now, it is not clear how much its production will cost or what would be its final price.