Hit this robot in VR, it will fight in real
Science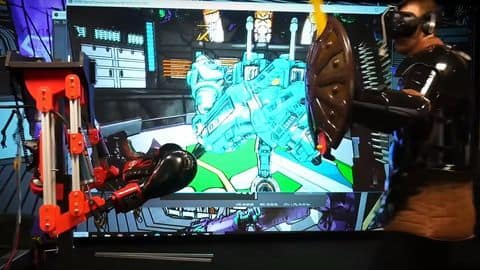 Can you imagine a person building a robot just for the sake of adding a touch of reality into a fighting game?
No? Well, as weird as it may sound, especially considering all the concerns over killer robots, a robotics engineer has done just that.
He designed a bot that fights back in real life if you hit it in VR.
Here's more.
VR gaming
VR gaming lacks physical touch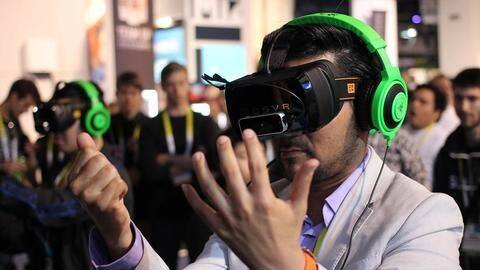 For the uninitiated, VR gaming revolves around wearing a headset, like Microsoft's HoloLens, and playing in a 3D virtual environment.
The player interacts with their environment and the moves reflect in the virtual world which they see through the headset.
So, if they're fighting in a VR game, they'll be moving their fists around to beat the crap of the opponent in virtual reality.
Changes
James Bruton, however, tweaked this concept
For adding some excitement into the good old concept of VR gaming, robotics engineer and YouTube creator James Bruton worked with students from the University of Portsmouth to create a VR fighter.
It's a machine, built from 3D-printed custom parts, that fights back in response to your moves in custom made virtual reality fighting game, The Verge reported.
Working
How this VR fighting game works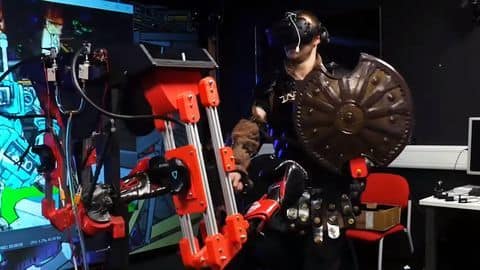 Standing on a wheeled wooden base, the VR robot uses an Arduino Mega interface to hit back.
The movement of its boxing-glove wearing pneumatic punching arms are tracked by trackers from HTC's Vive headset and synced with a custom-made VR game.
The player, in turn, sees the robot's character in the game and interacts with his environment, engaging with bot physically in the process.
Possibility
Imagine the possibilities here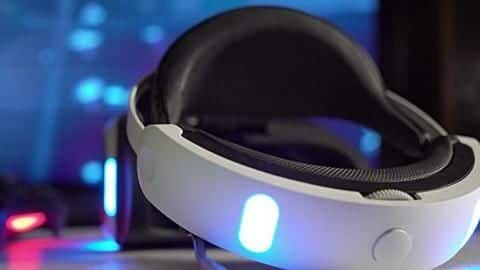 A robot hitting back from the world of VR is pretty interesting.
It can lead to the development of some brilliant games in future; imagine something like Fight Night or Punch-Out with a robot.
However, at the same time, many would also argue that getting into a fist-fight with a machine might not be the best of ideas, especially with AI on the rise.