Weird 'ghost touch' display issue noticed on OnePlus 7 Pro
Science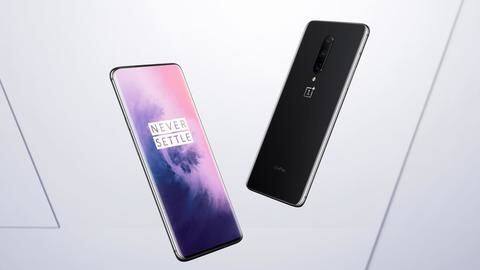 In just two weeks, OnePlus 7 Pro has taken the title of one of the finest smartphones of 2019.
The device comes with everything you would expect from a high-end flagship, including a beautiful QHD+ fluid AMOLED display.
But, the sad part is, the same display is now creating weird 'ghost touch' problems for some users, Android Police reported.
Here's all about the issue.
Issue
Ghost touch issues seen on OnePlus 7 Pro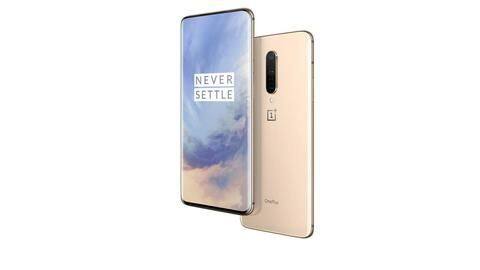 Several OnePlus 7 Pro buyers have taken to OnePlus forums and other platforms to report a ghost or phantom touch glitch in the display of the device.
They claimed that the phone is processing touch inputs even when nothing is being done.
The issue has been spotted on various third-party apps and could lead to the device going berserk on occasions.
Details
Exact cause of the problem remains unknown
Though the exact cause of the issue remains unclear, complaints indicate the bug triggers almost reliably with CPU-Z hardware identification app.
In other cases, random responses have been seen on the main home screen of the device as well as on apps like Flamingo for Twitter, Instagram, and Chrome.
XDA Developer's Marchena also posted a video showing the ghost touches on the Reddit app.
Scale
Plenty, if not all, phones affected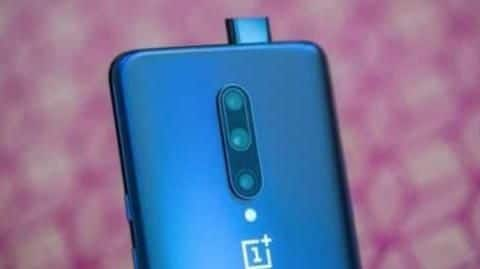 Going by the complaints, several OnePlus 7 Pro buyers have been affected by the glitch.
Now, this could be a cause of concern for potential buyers, especially considering that the exact reason of the issue isn't clear and there is no work-around either.
If a new device shows random touches, the only way out would be to report the problem and get it replaced.
Fix
Fix likely on the way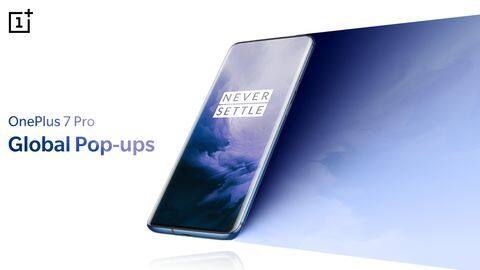 Having said that, it is also worth noting that a bug report for the issue at hand has already been filed on the OnePlus forum.
This suggests that the Chinese tech giant has already taken note of the issue and might soon release a patch for affected users.
However, as of now, there is no word on when it would be available.
Design and display
Meanwhile, here's recalling the OnePlus 7 Pro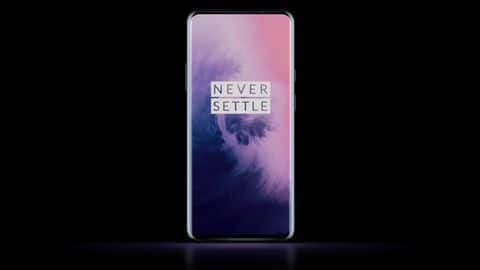 To recall, the OnePlus 7 Pro offers an uninterrupted all-screen design achieved by adopting a pop-up selfie camera. It boasts of a 93% screen-to-body ratio along with curved edges, an improved optical in-screen fingerprint sensor, and a premium metal-glass sandwiched body.
Further, the phone sports a 6.67-inch QHD+ (1440x3120 pixels) fluid AMOLED display, a 19.5:9 aspect ratio, a 90Hz refresh rate, and HDR10+ support.
Camera
For the shutterbugs and selfie lovers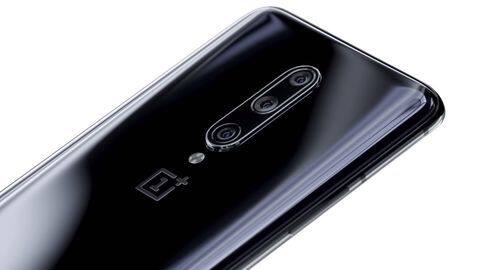 The camera is one department where OnePlus phones have trailed the top-tier competitors. However, the OnePlus 7 Pro bridges that gap pretty well for most users.
The Multi-Autofocus (PDAF+LAF+CAF) triple-lens rear camera comprises a 48MP (f/1.7, OIS) main lens, an 8MP (f/2.4, OIS) telephoto lens which offers 3x optical zoom, and a 16MP (f/2.2) wide-angle lens.
Up front, there's a 16MP (f/2.0) selfie snapper.