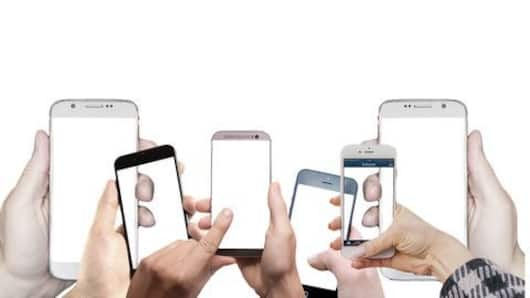 #TechBytes: Top 5 sites to sell old smartphones instantly
Today, selling a dated smartphone, even a model from 2018, isn't a piece of cake.
There are plenty of highly-capable smartphones in almost every price bracket, and no one really wants to invest in an old unit with outdated software.
However, there are some sites that recycle phones and can directly buy your phone.
Let's take a look at them.
Cashify
Whether it is a smartphone or tablet, Cashify accepts everything and offers instant cash after collecting the device in question at your doorstep.
You just have to log in on their website/app, select the phone to be sold, and answer a few questions describing its condition and age.
You can also get extra cash with coupons and sell phones directly by visiting Cashify outlets.
InstaCash
InstaCash makes another ideal place to sell smartphones directly for cash.
The platform is similar to Cashify - you just have to describe the phone's condition and their executive will visit to analyze/collect device and offer cash in return.
The service offers a decent price value, but do note that you can't sell iPads through it.
Love Tech news?
Stay updated with the latest happenings.
Yes, notify me
SahiValue
Although not as popular as InstaCash or Cashify, SahiValue also offers instant cash for smartphones, including the latest ones.
The site is very easy to use and you can get the estimated selling value of your phone in two simple steps. Even their condition assessment isn't that long.
Notably, if you are selling an out-of-warranty phone, you can get pretty good value for them.
Budli
Budli accepts used devices and then sells them to parties willing to buy pre-owned or refurbished phones.
The site offers a way to sell not just popular but also lesser known brands, like those from Micromax or Lava.
However, do note that Budli doesn't offer instant cash; they will pick your device and make a bank transfer after verifying its condition.
Quikr or Olx
Last but not least, you can always list your device on websites like Quikr or Olx.
They won't buy your phone but will connect you with potential parties looking to buy your product.
Once you've listed your phone, potential buyers can contact you and you can arrange a meet for sale.
With these platforms, you can even bag a higher value for your smartphone.