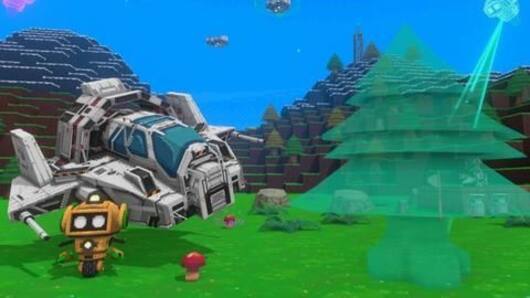 Google lets you make video games without coding: Here's how
After launching several fancy projects, including a tool to teach coding, Google's in-house incubator, Area 120, has launched a video game dedicated to making games.
The platform, dubbed Game Builder, works like a regular video game and lets you create 3D Minecraft-like games.
And, it works even for those who don't know how to code or have any prior game design experience.
Here's more.
How Game Builder works
The Game Builder lands you in an empty sandbox where you can drag and drop cards to create your own gaming world, complete with characters and scenery.
You can create your own game-related elements (like a scoreboard) and choose a series of predefined commands to determine how those elements would interact with each other.
The whole 'visual programming' is just like playing another game.
You can also take things up a notch
Primarily, the Game Builder and its interaction system, relying on 'if this then that' logic, has been designed for those who don't know how to code.
But if you have some knowledge, there's an option to kick things up a notch and build your own character cards and interactions in JavaScript.
Notably, it has thousands of 3D models to work with and build characters.
Love Tech news?
Stay updated with the latest happenings.
Yes, notify Me
Plus, there's an option to build with friends
Game Builder not only allows you to build and share games with friends, but also serves as a platform to collaborate with friends to make new ones.
So, simply put, you and your friend would be able to build and play together; you will also have the option to invite them to try as you build and explore their creations.
Game Builder is free for Windows and Mac users
Now, if that interests you, try Game Builder right away.
The prototype version of the platform is available for free on Steam for Windows and MacOS.
It has got really positive reviews, but there is no word on when the final release of the tool would be available for any of the two operating systems.