JVC launches smart LED TVs starting Rs. 7,499: Details here
Science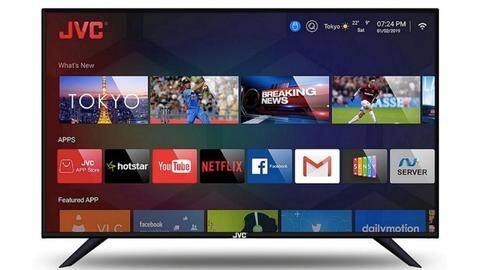 Viera Group-owned electronics brand JVC has launched six budget-focused smart LED TVs in the Indian market.
The televisions start at a very tempting price tag of Rs. 7,499 and come in a range of sizes, starting from 24 inches to 39 inches.
They pack all necessary feature for content lovers and will be available exclusively via Flipkart.
Here are the details.
TV
JVC 32N3105C: Highlight of the new range
In the new range, JVC 32N3105C dominates as the most impressive television.
The TV comes at a price tag of Rs. 11,499 and offers a 32-inch display with a screen resolution 1366x768 pixels.
It boasts of dual 12-watt speakers and has been powered by a quad-core processor, paired with 1GB RAM and 8GB internal storage under the hood.
Content streaming
One million hours of inbuilt content to watch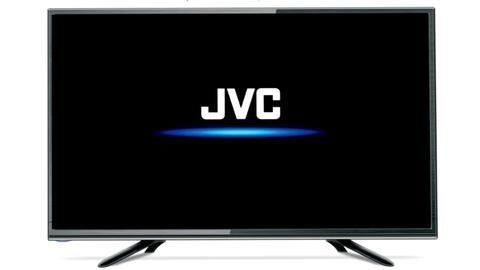 Just like any other smart TV, the JVC line-up has a plethora of content streaming apps, including Netflix and YouTube.
You can also download an app of your choice from the JVC Store to explore hundreds of thousands of hours of content.
To note, the TV also features an intelligent UI that would show trending as well as interest-based content on the home screen.
Added features
What else you get on the TV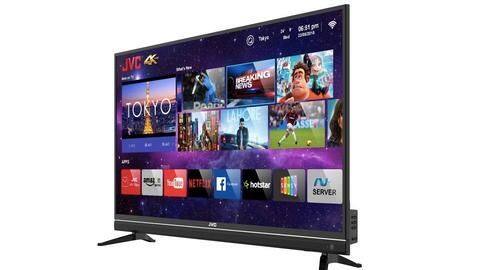 In addition to powerful internals and smart content apps, JVC 32N3105C also offers Wi-Fi and Bluetooth connectivity with Miracast support for casting content from smartphones.
Plus, there are three HDMI ports, two USB ports, and one port for connecting an Ethernet cable and a smart remote aimed at making the browsing experience more seamless.
Information
Other TVs in the line-up offer different screen sizes
All other models in the new line-up offer pretty similar features but with minor tweaks. This includes JVC 24N380C and 32N380C, priced at Rs. 7,499 and Rs. 9,999, JVC 32N385C priced at Rs. 11,999, and JVC 39N380C and 39N3105C costing Rs. 15,999 and Rs.16,999, respectively.