Joining college? Check these affordable and versatile laptops
Science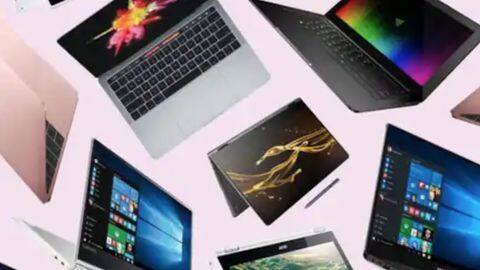 If you are getting into a college soon, you must be planning to buy stuff you will need throughout the course.
And surely, on top of your list should be a good laptop - the one device that you will need for assignments, note-taking, movie streaming, and gaming among other things.
So, here's our list of top five affordable yet multipurpose laptops.
Option #1
Microsoft Surface Go: Price starts at Rs. 38,000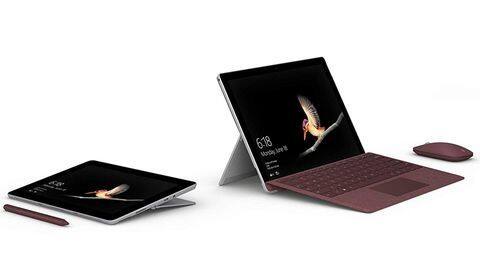 Unless you're into hardcore gaming or coding, Microsoft Surface Go is a great option to consider.
It offers a 10-inch touchscreen display with 1800x1200 pixels resolution and an adjustable form factor.
Furthermore, it serves both as a laptop and tablet, offering 7th-generation Intel Pentium Gold Processor 4415Y, 4GB/8GB of RAM, 64GB/128GB of expandable storage, upto 9-hours of battery life, and single front-and-rear camera.
Option #2
Lenovo Yoga 520: Priced at Rs. 41,000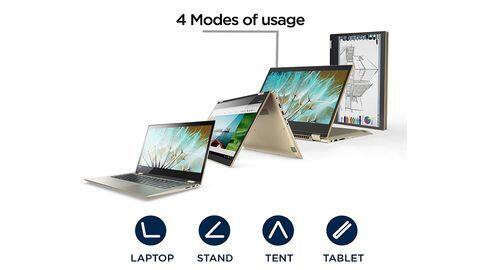 The Lenovo Yoga 520 is yet another portable option that will suit most of your needs.
It sports 14-inch full-HD touchscreen display with an anti-glare finish and movable hinge.
The machine is backed by an 8th-Gen Intel Core i3-8130U processor, 4GB RAM, Integrated Graphics and 1TB HDD storage.
And whether you are binge-watching or writing assignments, you are covered by upto 10-hours battery life.
Option #3
Dell Inspiron 3576: Priced at Rs. 45,400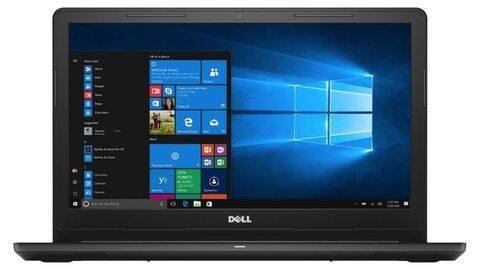 The Dell Inspiron 3576, with a 15.6-inch full HD display and features like CinemaColor, CinemaSound, and CinemaStream, checks all the boxes for an entertainment machine.
It comes with an 8th-Gen Intel Core i5-8250U chipset, 8GB DDR4 RAM, Intel 620 Graphics, 1TB HDD, and pre-loaded Windows 10.
So, whether it is for work or fun, this laptop will make your multitasking really smooth.
Option #4
HP 15 Intel Core i5 8th-Gen: Priced at Rs. 45,750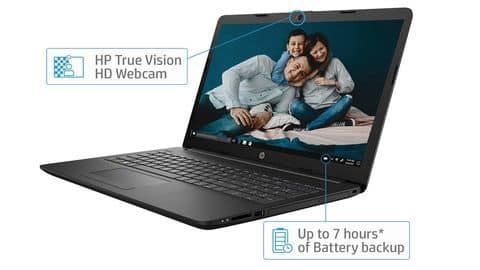 This HP model is a no brainer for anyone who is interested in coding, app development, and medium gaming.
The laptop is powered by an 8th-Gen Intel Core i5-8250U processor, paired with NVIDIA GeForce MX110 2GB GPU, 8GB DDR4 RAM, and 1TB HDD storage.
Further, you get a 15.6-inch full-HD display, HP True Vision HD webcam, and a battery life of upto 7-hours.
Option #5
Acer Nitro 5 Core: Priced at Rs. 56,000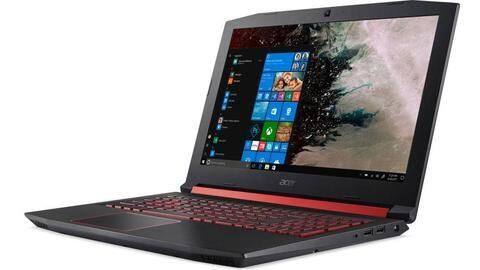 If you're looking for an affordable gaming laptop, the Acer Nitro 5 Core should serve the purpose.
It runs on an 8th-Gen Intel Core i5-8300H chipset, paired with 8GB DDR4 RAM, 1TB HDD storage, and 4GB of NVIDIA Geforce GTX 1050 Ti GPU.
The laptop also offers a full-HD LED display, stereo speakers with Dolby Atmos, Gigabit Ethernet, and upto 7-hours of battery life.