IBM patents a smartwatch that can transform into a tablet
Science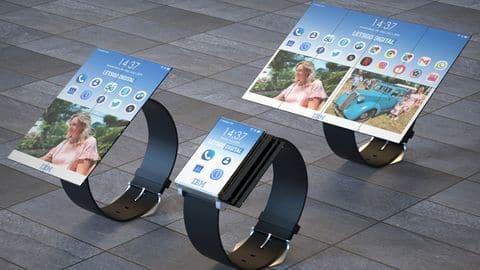 Thanks to the arrival of foldable displays, leading OEMs are already changing our smartphones, televisions, laptops, and smartwatches.
And while IBM doesn't make any of those devices, it isn't holding back from patenting ideas that might be feasible in the future.
As spotted by LetsGoDigital, the tech giant has patented a smartwatch that can transform into a tablet.
Here's all about it.
Information
IBM had filed the patent back in 2016
According to LetsGoDigital, the patent titled 'Variable display size for an electronic display device' was filed in 2016 by IBM. However, it took nearly three years for the patent to be approved and published in the United States Patent and Trademark Office database.
Details
Here's what IBM has envisioned in this patent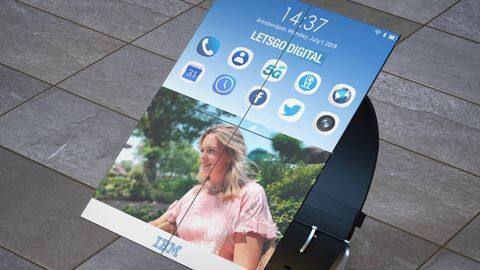 The patent diagrams, re-created in high-quality renders by LetsGoDigital, illustrate a wearable device with a screen that can flip out to transform into a 4-panel smartphone-sized display, which can then unfold to provide an 8-panel tablet-like interface.
To achieve this design, IBM explains that "a set of auxiliary display panels may be packed in layers behind a primary display panel."
Applications
What are the use cases of this design?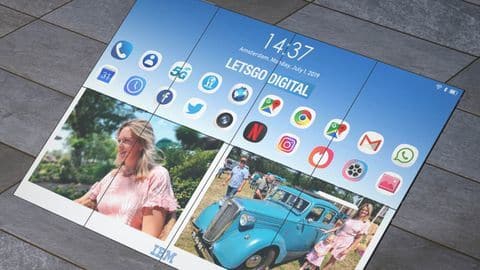 Keeping aside the readiness of slide-out screen technology, this form-factor promises a whole new experience.
In the smartwatch form, the device can provide quick access to health-related data, notifications, and some of your favorite apps.
Further, you can switch to the smartphone mode when you need to dial a number or send text, or to the tablet mode for web browsing or reviewing documents.
Just a patent?
Will IBM ever make a device like that? Maybe not
A successful patent doesn't guarantee that a product is in the works. However, it certainly does weigh in on the idea of a possibility.
Will IBM ever release a foldable device like this? We don't know. But surely, the patent is a good indication that the tech giant is working on new designs and applications with an aim to venture into this futuristic form-factor.