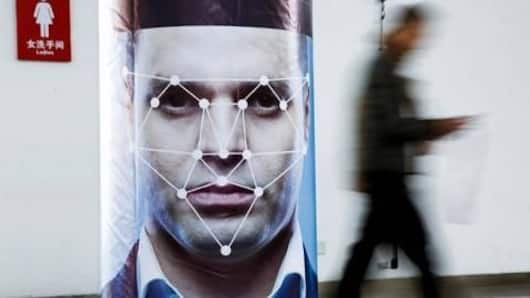 Hyderabad Airport will use facial recognition to ID outbound fliers
Hyderabad's Rajiv Gandhi International Airport has become the first-ever airport in the country to use facial recognition.
The authorities at the airport will use the tech to authenticate passengers at the gates.
This will make the whole check-in process smoother and save fliers from the trouble of showing their government IDs, boarding passes time and again.
Here's how the new system would work.
Get your face scanned, board flight
A part of Centre's DigiYatra initiative, the new facial recognition system will make the boarding process smoother, paperless for passengers.
It will allow fliers to verify their identities/tickets and board flights just by having their faces scanned at entry gates, security checkpoints.
This will not only save time for passengers but also ensure that CISF is able to handle long flier queues more effectively.
DigiYatra ID needed for facial verification
To leverage the tech, you'd have to enroll for a DigiYatra ID by providing your official government ID and contact details at the newly-established facial recognition (FR) counters.
The officials at these counters will verify your documents in person and capture your face with the camera.
Once everything is verified, you'll get the DigiYatra ID, which will have your ID and facial recognition data.
Love Tech news?
Stay updated with the latest happenings.
Yes, notify me
This ID will be tied to your tickets
Once the DigiYatra ID is created, you'll be able to get your identity verified by having your face scanned.
The ticket will be scanned by airport officials, post which your DigiYatra ID will be tied to the ticket.
Then, you would be able to pass through all checkpoints without showing your ID or even boarding ticket.
Tech is being piloted only on entry gates right now
Currently, officials are testing facial recognition only at the entry gates of Hyderabad airport.
The program is active for fliers headed to Delhi, Mumbai, Bengaluru, Chennai, Visakhapatnam, and Vijayawada, but they plan to open it for all domestic fliers in the coming days.
It will continue until July 31, following which the authorities may consider a full-scale rollout for authentication at all checkpoints.
However, using FR is not mandatory
While it's good to see an Indian airport adopting modern technology, we have to note that registration for facial recognition-based DigiYatra ID is completely voluntary.
So, if you are worried about the privacy of your data, you can always continue with the conventional paper-based verification process before boarding a flight.
Airport authorities said some 180 people enrolled for the program the day it opened.
Here's what an airport official said about full rollout
"If the pilot is successful, it will be used for security checks as well. Instead of displaying the boarding pass, passengers can just look into the camera to ascertain their credentials. If found genuine, the system will automatically clear their passage towards boarding."