MIT's robot just nailed the famous Bottle Cap Challenge
Science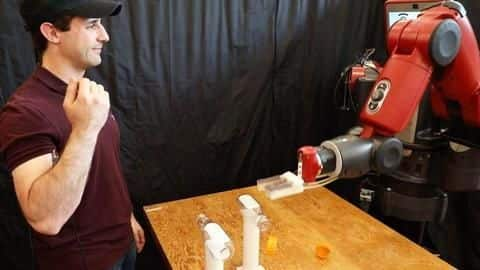 From Yuvraj Singh to Akshay Kumar, a number of celebrities have nailed the famous Bottle Cap Challenge over the last few days.
The challenge has gone incredibly viral with celebrity support from all over the world, and now, there's a new player in the arena - a robot.
Yes, an MIT-built machine actually performed (and nailed) the Bottle Cap Challenge to perfection.
Here's more.
Challenge
Bottle Cap Challenge revolves around de-capping a bottle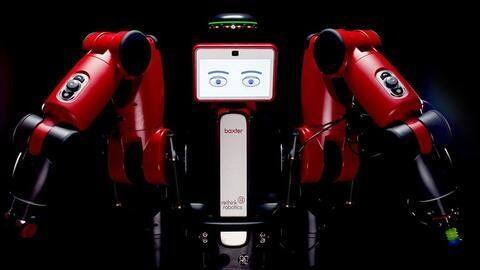 As the name suggests, Bottle Cap Challenge revolves around de-capping a plastic bottle while ensuring it doesn't fall in the process.
Initially, it was all about knocking off a threaded cap with 360-degree kicks, but then, celebrities started coming with their own ways to do the same.
In this case, MIT's robotic arm mimicked the movement of its human counterpart to perform the challenge.
Here's the bot nailing the challenge
Robot
How the bot mimicked arm movements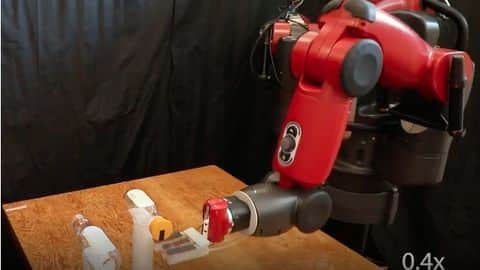 The machine, dubbed RoboRaise, monitored the bicep and arm level changes made by its human counterpart performing the Bottle Cap Challenge.
It then analyzed their discreet action and mimicked the exact same motion to unscrew a cap and perform the challenge.
To note, the team had even modified the hand of the bot to add a soft, flexible gripper for de-capping.
Application
However, RoboRaise is not just about performing this challenge
Though RoboRaise nailed the challenge successfully, its capabilities can be leveraged for much more than viral internet trends.
Specifically, its ability to mimic gestures and muscle movements could be used to handle or pick up large or weirdly shaped objects in warehouses.
In fact, the MIT team says it is already being employed for lifting and assembling mock airplane components.
Information
Engineers plan to make the bot more flexible
The researchers are now working to make the bot capable enough to detect and perform more muscle movements. This would increase its degree of freedom and ensure that it's able to handle more complex tasks.