Samsung announces world's first 108MP mobile camera sensor
Science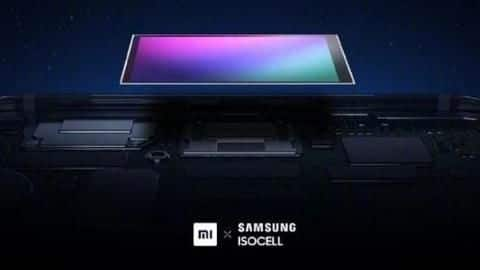 Just a couple of months after launching the industry's first 64MP imaging sensor, Samsung has collaborated with Xiaomi to announce a new image sensor with over 100 million pixels.
Titled as ISOCELL Bright HMX, this new 0.8μm image sensor packs an impressive resolution of 108MP to offer sharp and detailed photographs in outdoor as well as low-lighting conditions.
Here's all about this image sensor.
Information
About the ISOCELL Bright HMX sensor
The 108MP ISOCELL Bright HMX image sensor uses the same 0.8μm-sized pixels as Samsung's 64MP and 48MP smartphone cameras. It is the first mobile image sensor to adopt a large 1/1.33-inch size, meaning it'll be able to absorb more light and hence, capture more details.
Features
The new sensor will offer 27MP images, 6K video recording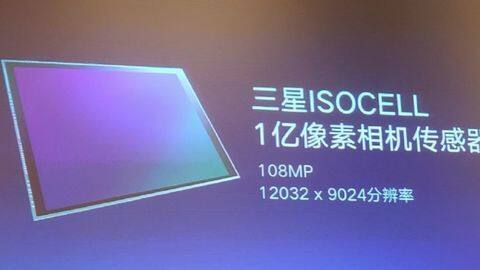 Samsung says the ISOCELL Bright HMX will use pixel-merging Tetracell technology to merge four pixels into one to produce brighter and more detailed images.
The sensor will also use Smart-ISO mechanism to adjust the level of amplifier gains based on the ambient lighting conditions.
For advanced filming, the HMX supports up to 6K (6016 x 3384 pixels) video recording at 30fps.
Rumors
The 108MP sensor will debut on Xiaomi Mi Mix 4
Further, Samsung has said that the mass production for the ISOCELL Bright HMX will begin later this month.
As for its debut, Xiaomi has already confirmed that it will soon launch an Mi phone that would use the 108MP mobile camera sensor. Notably, the handset in question is claimed to be the Mi Mix 4 by the highly reliable tipster Ice Universe.
Information
Xiaomi Mi Mix 4 to launch later this year
According to reports, if Xiaomi sticks to its usual handset launch timeline for the flagship Mi Mix series, then we can except Mi Mix 4 to arrive with this 108MP sensor later this year, at least in China. Else, we can expect an early-2020 launch.