RedmiBook 13 v/s MacBook Air: Which one should you buy?
Science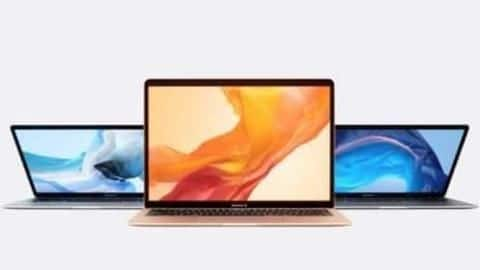 Xiaomi has launched its all-new RedmiBook 13, featuring a high 90% screen-to-body ratio, a premium-looking metallic body, improved thermal management, and 10th-generation Intel Core processor.
With these specifications, the Xiaomi laptop takes on Apple's refreshed MacBook Air which offers a True Tone Retina display, Touch ID, and updated internals.
So, which one should you buy? Here's our head-to-head comparison.
Design
RedmiBook 13 v/s MacBook Air: At a glance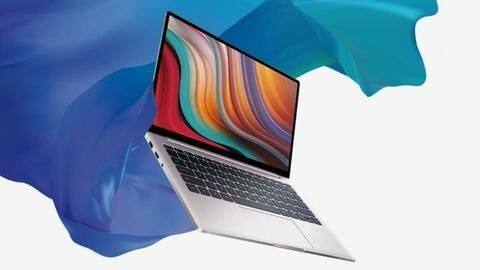 With a light and slim profile, metallic body, chiclet-styled keyboard, a wide trackpad, and a rectangular screen, the RedmiBook 13 and the Apple MacBook Air are actually pretty similar.
However, with ultra-slim bezels, the Xiaomi notebook achieves a higher screen-to-ratio of 89% as against MacBook Air's 82%.
Winner: RedmiBook 13 for offering more screen real estate.
Display
RedmiBook 13 v/s MacBook Air: Display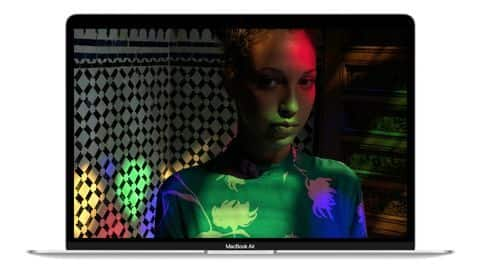 The MacBook Air offers a 13.3-inch LED-backlit display with a resolution of 2,560x1,600 pixels at 227ppi and 16:10 aspect ratio. The display also supports True Tone technology that automatically adjusts the color tone of display to match the color temperature of your environment.
The RedmiBook 13 also offers a 13.3-inch full-HD anti-glare LED display.
Winner: You decide.
Under the hood
RedmiBook 13 v/s MacBook Air: Internals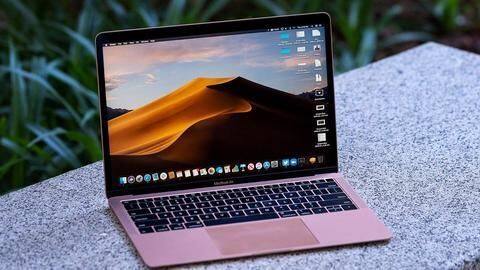 The RedmiBook 13 is powered by 10th-generation Intel Core processors (upto Intel's quad-core i7-10510U), paired with NVIDIA GeForce MX250 graphics, 8GB DDR4 RAM, and 512GB of SSD storage.
In comparison, the MacBook Air runs on a 1.6GHz dual-core 8th-generation Intel Core i5 with integrated graphics, upto 16GB of RAM, and upto 1TB SSD storage.
Winner: RedmiBook for its superior CPU and GPU.
Information
Pertinent point: macOS v/s Windows
The RedmiBook 13 runs on Microsoft's Windows 10 Home and the Office Student edition comes pre-installed on the device. On the other hand, the MacBook Air is upgradeable to the latest macOS Catalina and you can even run Windows on a partition disk.
Nitty-gritty
Battery life, connectivity, and other features
RedmiBook 13 is rated to offer 11-hours of battery life on a single charge and has an outdated set of I/O ports including two USB 3.1 Type-A ports, a full-sized HDMI, a proprietary charging port and a headphone jack.
In comparison, the MacBook Air offers upto 12-hours of use time, two Thunderbolt ports, a headphone jack, and Touch ID for biometric login.
Winner: MacBook.
Information
Pricing: The key factor
The RedmiBook 13 starts at 4,199 yuan (Rs. 42,300) for the base-end model (Core i5+8GB RAM+512GB SSD) and goes upto 5,199 yuan (Rs. 52,360) for the top-end configuration (Core i7+8GB RAM+512GB SSD). In comparison, 2019 MacBook Air comes at a starting price of Rs. 99,900.
Our verdict
How things stack up?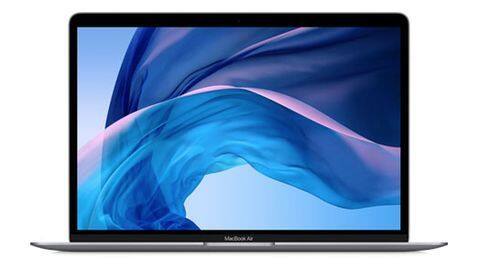 The MacBook Air and RedmiBook 13 are entry-level machines that are great for note-taking, surfing the web, video streaming, and other light workflows. They both offer premium designs, sharp screens, capable chipsets, and an all-day battery life.
Ultimately, your decision will depend on: budget and operating system.
That said, Apple's versatile software makes the MacBook Air our pick between the two.