Android Auto crosses 100 million downloads on Google Play Store
Science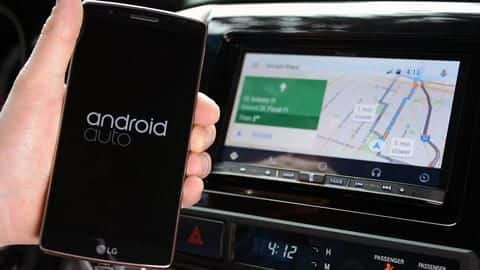 Android Auto, Google's dedicated client for offering Android experience within automobiles, has hit 100 million downloads on the Play Store.
The platform achieved the milestone nearly five years after its launch and has now joined the ranks of popular Google products, including Google Home, Files, and other apps that come pre-installed on Android devices.
Here's all about Android Auto.
Milestone
100 million installs after five years of existence
The first Android Auto-equipped infotainment systems and compatible cars started shipping over five years ago, but the app has just hit 100 million downloads.
This is believed to be the result of the growing demand for Android Auto and Google's move to pre-install the app on Android 10 phones - much like Maps.
Previously, users had to manually install the client to use it.
Uses
But, how Android Auto is useful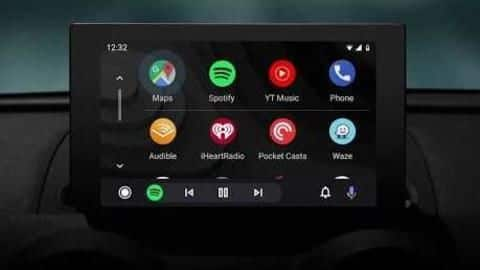 Android Auto brings the best features of Android on a car's dash.
The software offers a home screen and a card-based interface that lets you access all the necessary services, including Google Maps, calling/texting features, and applications for music playback.
In the last five years, it has been upgraded with support for many third-party apps, improved UI as well as Google Assistant-powered voice controls.
App's need
Android Auto app is needed for supported cars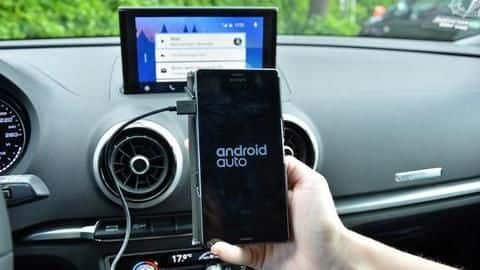 Having said that, it is worth noting that modern-day automakers either offer Android Auto pre-loaded with their vehicles' infotainment system or just offer support for it - as a feature.
In the first case, the system works directly, but in the latter, you'd have to use the Android Auto app on a phone running Android 5.0+ and connect it with the car via USB.
Information
Android Auto app also replicates in-car experience
Along with powering compatible car displays with Android Auto experience, the Android app of the service, with 4-star rating and 800k reviews, also serves the secondary function of replicating the same in-car experience in a smaller avatar on the connected phone's screen.
Plans
Meanwhile, Google will kill the phone version of Android Auto
While the on-phone version of Android Auto comes in handy, Google plans to kill it off.
In last year's I/O, the company had announced the plan to replace the phone version of Android Auto with Assistant's new 'Driving Mode'.
The mode isn't yet available, which means it is still unclear when or if the phone version will be ditched.