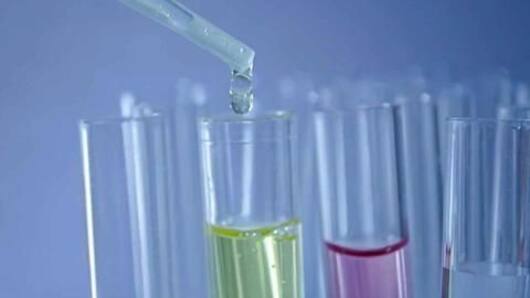 67% of IVF cycles result in failure: Says IGENOMIX Study
A study conducted by a biotechnology company IGENOMIX revealed interesting results relating to the success/failure of In- vitro fertilisations.
Attributing the growing preference towards assisted reproduction to modern lifestyle, the study highlighted the increasing numbers of women who deliver children after the age of 40.
From failures to mix ups, IVF can be a costly emotional gamble for couples. Let us find out more!
IVF: The Flipside
Fertility businesses have been booming in the past few years due to lifestyle changes and propensities to enter parenthood later on in life.
Grossly overestimating the success rate of IVF, couples often fall victim to cutthroat business practices.
Desperate for success, they often pay for unwanted treatments and go into debt.
Assisted Reproductive Technology (ART)
ART refers to medical procedures that attempt to achieve pregnancy, by means other than intercourse. ART usually works on mixing up sperm and eggs in an external, conducive environment, to be transferred to the uterus later on. ART includes Artificial Insemination, IVF and embryo transfer.
Love Tech news?
Stay updated with the latest happenings.
Yes, notify Me
What to expect?
Women undergoing IVF treatment are prone to repeated failures following successful implantation and even suffer miscarriages.
Amongst the major decisive factors of success include endometrial receptivity and quality of the embryo.
Chromosomal abnormalities, compromising embryo quality cause over 50% of spontaneous miscarriages and contributes to conditions like Down's Syndrome. Chromosomal abnormalities are further found to occur more with increased paternal and maternal age.
The spindle apparatus
Studies reveal that incidence of chromosomal abnormalities increase with increase in woman's age. This is due to the mistakes made by an aging "spindle apparatus", which properly identifies and segregates chromosomes within the egg nucleus at the time of ovulation.
Hang in there!
IGENOMIX recommends the Endeometrial Receptivity Analysis (ERA) and Preimplantation Genetic Screening (PGS) for a higher probability of success.
"ERA helps ascertain the correct Window of Implantation (WOI) and increases pregnancy rate up to 60%", said Dr. Rajni Khajuria, laboratory manager at IGENOMIX.
PGS helps identify chromosomally normal embryos and yields the Mitoscore, which helps determine the embryos with maximum probability of implantation.
Beware of scams!
Fertility-scams are rife given increasing infertility. While clinics are involved, a large number of such centres are online too. Sales pitches assuring success should be taken with a pinch of salt. Especially tricky are surrogacy/egg donor scams, causing couples to suffer emotional-pain and financial losses.