American brewery recycles sewage water for new pale ale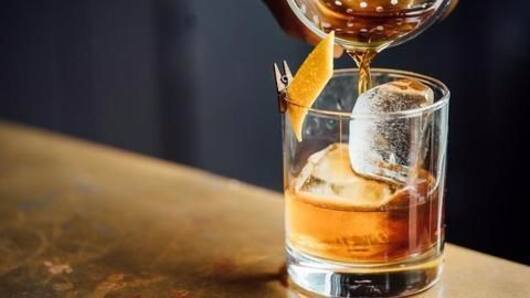 San Diego brewery Stone Brewing recently unveiled Full Circle, a pale ale made with treated sewage water.
COO Pat Tiernan said apart from reducing the need for natural water, it also provides better water than what Stone uses currently.
Brewer Steve Gonzalez ranks Full Circle among his top three pale ales.
Firms around the world are waking up to the urgent need for recycling.
In context
The trend of recycling
Full Circle
The birth of Full Circle
The name Full Circle was inspired by last year's drought that put severe strain on California's water resources.
It collaborated with San Diego's Pure Water Project, which pitted 15 local beers made from recycled water against each other.
Stone used water from the North City water reclamation plant in Miramar.
Though Full Circle didn't win first prize, it was praised for its "clean" flavour.
Global water demand set to rise 50% by 2030
On World Water Day on March 22, the United Nations published a report saying recycling the world's waste water will be enough to tackle global water scarcity. The UN Environment Programme predicts global water demand will increase 50% by 2030.
Love Tech news?
Stay updated with the latest happenings.
Notify Me
Startups
Start-ups in recycling discover innovative appeals
Start-ups are coming up with ways to encourage people to recycle; Delhi-based POM POM allows people to dispose recyclable waste via call, message or app, while getting paid for the same.
Mumbai-based Upcycle Project creates quirky products with trash, mainly old Vinyl records.
Delhi-based GEM Enviro Management has proposed installing 100 reverse vending machines across NCR, where people can deposit plastic waste.
E-waste
India struggles with e-waste
Though countries around the world are struggling to deal with increasing amounts of e-waste, a 2016 ASSOCHAM-KPMG study revealed that India is now the fifth largest producer of e-waste, with 18.5L metric tonnes discarded annually.
12% of the total waste comes from telecom equipment alone.
For the first time, the Ministry of Environment, Forest and Climate Change have included producers in extended producers' responsibility.
Museums
Museums around the world display recycled products
Museums themed on recycling have come up around the world, especially in the US: some include the Delaware Solid Waste Authority Environmental Education Building, Connecticut Resources Recovery Authority Trash Museum, and the California Discovery Science Center.
The world's first 'slum museum' that came up in Mumbai in 2016 displayed recycled products made by Dharavi residents.
The fashion industry recycles for style
Many brands in the fashion world are involved in creating new items from scrap, including tonlé, which recreates textile scrap; Titania Inglis, which uses dead wool stock; and Matt & Na, which recycles plastic bottles.
Feasibility
Do the benefits of recycling outweigh its costs?
There have been debates on whether the benefits of recycling outweigh the costs. Columnist John Tierney opined that "mandatory recycling programs…offer mainly short-term benefits to a few groups…while diverting money from genuine social and environmental problems".
It is also argued recycling doubles energy consumption and pollution, while costing citizens more money than simply disposing garbage.