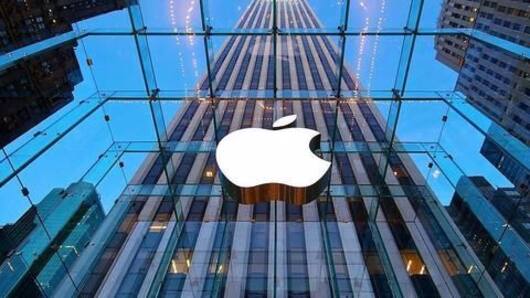 Apple wins, but battle is not over
Apple gets a minor relief as Chinese courts overrule a 2016 judgement which said Apple had violated design patents of now defunct firm, Shenzhen Baili.
The Chinese firm had claimed that the exterior design of the iPhone 6 and 6 Plus models were actually the design of their own 100C smart phones which Apple had violated.
The Chinese firm plans to challenge the verdict.
Apple has another major case pending
Credits:
Apple has sued Qualcomm Inc in Beijing for $145.32 million for using its influence unjustly and also for not providing standard essential patents, as it had promised.
This is not the first date of Qualcomm with the court. Earlier it was fined $854 million by South Korean authorities for anomalies in patent licensing and $975 million fine in China for abusing its market position.
Apple is loosing grip on Asian Market
Apple has been feeling the heat in Asian markets after OPPO, Huawei, and Vivo which are now at the lead are giving it a tough competition.
Apple saw 12 percent year-on-year decline in sales in China which is a radical shift from the Cupertino maker's success all around the globe, according to International Data Corporation survey.
Love Tech news?
Stay updated with the latest happenings.
Yes, notify Me
Down in China but still raking the moolah
iPhone 6s which is almost a year and a half old, proved to be the biggest money churner for Apple in 2016.
60 million iPhone 6s units were shipped all across the world along with 50 million units of iPhone 7.
Samsung, Apple's biggest global rival managed to get only a fifth spot with 25 million units of Galaxy S7 Edge getting shipped worldwide.
After China, the next big thing is India
India, is the second-largest market after China, thus Apple wanted to make iPhone 6 and 6s here.
However, to do so it wanted certain benefits such as 15-year customs duty relief and waiving off of the mandated 30 per cent quota of local outsourcing.
The government, however, in a query said that it has not agreed to most of the demands made by Apple.
Apple's next phone can be the game changer
Apple has been teasing the tech world for quite some time with several leaks going around of the new iPhone that it plans to release to mark the 10 years of Apple phones.
This new iteration of iPhone has already been creating quite a buzz and is expected to collide head on with Samsung Galaxy S8 to prove its mettle in the smartphone segment.
How Apple got to mean more than a fruit
You may have thought it was the Newton connection or maybe Adam's forbidden fruit. Apple was named due to the simple reason that Silicon Valley at that time was based in fruit orchards and Steve Jobs who was a fruitarian, preferred it over other fruits.