Masterclass- online celebrity teaching start-up scoops $35 million funding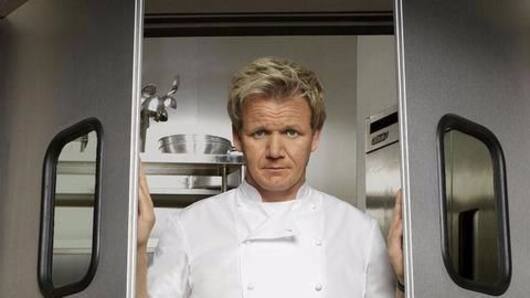 Masterclass, is an online teaching platform which offers unique classes from some of the biggest celebrities in respective fields.
Users are charged $90 dollar for sessions and detailed follow-through, access to community and extensive Instructor Q&A sessions.
Venture capitalists are looking at this experience as a start of a big opportunity and have decided to back it up with an investment of $35 million.
In context
Masterclass- Celebrities teach you tricks of the trade
Background
Big names of the biz come to teach
Some of the big names that are attached with this initiative are Michelin star chef Gordan Ramsey, pop sensation Christina Aguilera, renowned actors Dustin Hoffman and Kevin Spacey.
If you are interested to go off the beaten path, you have deadmau5 teaching you EDM, Annie Leibovitz giving you photography tips and Steve Martin teaching you how to tickle the funny bone with comedy.
Future plans
The new way of learning of the modern age
The start-up pitches itself as a modern day encyclopedia which bases the mode of learning on visual rather than textual as it is more stimulating in nature.
The start-up has cracked a revenue share arrangement with the celebrities on board and is looking to expand itself to "business" category.
Love Tech news?
Stay updated with the latest happenings.
Notify Me
Details
The inspiring story of an unlikely hero
Ketan Aggarwal, an Indian-origin London dweller taught himself law online to get back at his gym instructor.
Ketan suffers from autism and was allegedly called "stupid" several times by the instructor.
Although, he tried to file a complaint to the authorities it fell into deaf ears.
He decided to study law using online resources for two years and finally filed a case and won.
Digital India
Exam via app, Online submission, Indian education system goes digital
3,000 students of K J Somaiya College of Arts and Commerce recently gave 20-mark tests via an app.
St Xavier's and DG Ruparel college also make use of online platform to conduct exams.
St Xavier's also allows its students to submit projects online and checks it with an anti-plagiarism software.
Notable mentions
Indian start-ups and entrepreneurs in online education space
India's eLearning market is projected to grow at 18% CAGR and become $40 billion business in 2017. Here are some notable strides made.
PaGaLGuY, an edu-platform launched the first education bot in 2016.
Anant Agarwal, who had developed edX, an online edu-platform was given Padma Shri this year.
Byju, a test preparation app managed to get $50 million from Facebook CEO Zuckerberg's philanthropic initiative.