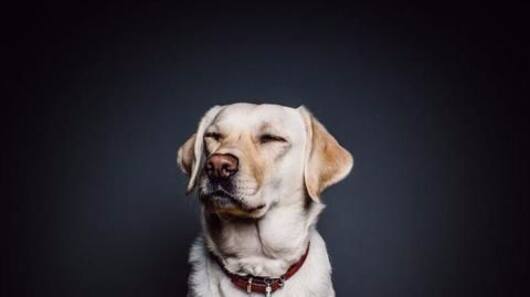 Wag does (p)awe-some job of getting $19 million in funding
Wag, a dog-walking venture has managed to secure $19 million with General Catalyst giving $4 million and Sherpa Ventures contributing $15 million.
The company which started its operation in Los Angeles in 2015 has already carried major expansion and has been successfully connecting dog lovers and dog owners together.
Here are the paw-prints of their journey from a toddler to the big leagues.
Wag's big idea of connecting dog lovers and dog owners
Wag connects dog owners with the dog lovers, who are willing to take care of someone's pet.
The owners can hire these volunteer care-givers on demand. One the pet-lovers end, Wag chooses these care-givers after proper assessment before letting them take the task.
The dog owners can track the dog while taken on a walk by a Wag employee through GPS in the app.
Major merger in pet-care world goes down
Recently Rover.com, a Seattle based pet care site acquired dog boarding and other pet services providing company DogVacay; ending a fierce competition in the market.
The merger would lead to a peaceful co-existence between the competitors whose bookings together amounted for $150 million last year. Existing Rover CEO Aaron Easterly has also mentioned IPO in future plans.
Love Tech news?
Stay updated with the latest happenings.
Yes, notify Me
What services do pet care start-ups like these provide?
Pet care start-ups now aim at facilitating better services to pet owners who are not able to take proper care of their pets.
Some of these start-ups work like a middle-man, connecting the pet owners to the pet sitters or dog walkers in exchange of 20% as fee amount.
Some on the other hand have provision to pre-screen pet walkers and arranges for facilitators.
Pet care industry is also booming in India
The pet population in India has grown immensely from 7 million in 2006 to 10 million in 2014; on an average 6,00,000 pets are being adopted every year.
The pet-care sector in India, which has already crossed Rs. 81 billion, is expected to grow further at over 35% rate every year.
Dog-friendly food joints in India
Mutt Hutt, this dog-friendly cafe in Mumbai goes by the motto "even humans are allowed".
Canine Crossing in Gurugram not only allows pets but also offers open space for dogs to run around while customers can just chill.
Puppychino in Delhi, is a first of its kind cafe which has a menu that caters to both the dogs and their human owners.
Bring your pet to work everyday if you want
Personal driver hiring start-up DriveU allows employees to bring their pets to office. The company also donates a percentage of their revenues to animal NGOs.
Chumbak has its own in-house pet lab Hugo and is pet friendly. According to the company, playing with a dog can be very relaxing in middle of a very stressful day.
Several other start-ups also have lenient pet policies.
The brave barks who survived Titanic's maiden voyage
Only three dogs among dozens that were aboard the Titanic, lived to bark another day when the ship sank. They survived due to the sole fact that they were kept in their owners' first class cabins instead of the on-board kennel.