Google Play Music subscription launched in India; priced at Rs.89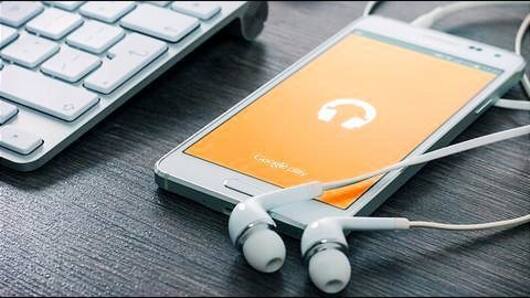 Google Play Music subscription service has finally been launched in India, at an introductory price of Rs. 89 per month.
The limited-period price is for users who subscribe within 45 days of the launch, after which the price would be Rs. 99/month.
Users can stream and download music and also listen to it offline; the service is available on Android, iOS, and the web.
In context
Google Play Music subscription in India
Google Play Music Lead Product Manager Elias Roman's statement
"With Google Play Music subscription, Indian subscribers can listen to their favorite music across a variety of languages, including Hindi, English, Tamil and more. This music can be accessed from any device with your Google Account."
User Experience
Deeply personalized user experience
Roman said Google Play Music service offers a catalog of more than 40 million unique local and international hits.
To make the user experience deeply personalized, he said they have plugged into Google's understanding of context and machine learning.
He also added the music subscription service would recommend the "right music at the right time" based on each user's preference, place, and activity.
Love Tech news?
Stay updated with the latest happenings.
Notify Me
Market
India, a predominantly Android market
A Deloitte report revealed streaming services in India are growing exponentially and are expected to have 273 million subscribers by 2020.
Google claims that 30-50 million households might be interested, which may be true as Google knows about its users in India, a predominantly Android market.
The ad-free music experience with a 30-day trial could at least initially attract more subscribers than Google estimates.
Features
App can learn about users' preferences
Users can search for their favorite music by language, artists, or music directors; Play Music will also show video options for the songs, if available.
The app would be able to learn about users' preferences and let them play songs depending on their listening history.
Users can also adjust the music quality on the mobile and Wi-Fi networks to save data on cellular connections.
Google further sweetens the deal
In addition to other features, Google would offer free cloud storage with the 'Play Music All Access' subscription. Users would be able to upload 50,000 tracks to the cloud and later stream them anytime, anywhere using the Play Music app.
Competition
Google Play Music's competitors in India
India's streaming space is populated by competitors like Apple Music, Saavn, Gaana, Wynk Music.
Apple Music is a little pricier at Rs. 120/month but offers a 90-day trial.
Saavn and Gaana offer free access to music with ads or Rs.99/month for an ad-free experience.
Airtel users can subscribe to Wynk Music at Rs. 99/month.
Jio Music offers free, unlimited music only to Jio users.