Alzheimer's may finally be defeated by transmuted skin cells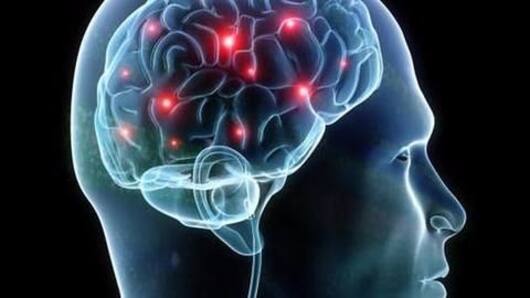 Remember the final scene of the movie Black? Rani Mukherji teaches Amitabh Bachhan new words as he no longer remembers anything.
Although a tad bit dramatic, but that is what Alzheimer's does to the brain, it strips away memories.
Scientists over the years have tried to find a cure for this disease and a recently devised technique might actually succeed in eradicating Alzheimer's.
In context
Alzheimer's -battle against the ticking clock
Skin cells
From human skin to new brain cells
In the University of California, neurobiologists have come up with a new method that allows transmutation of skin cells into pluripotent stem cells which can then be reprogrammed to become microglia cells, one of the primary cell types of the brain.
Microglia cells constitute 10-15% of the brain cells and act as a defense mechanism and, therefore, can ward off Alzheimer's disease.
Hunger hormone
Stay hungry, stay sharp
A new study has cited that ghrelin, which was previously identified as a hormone associated with hunger can help in the growth of new brain cells, warding off aging and also the chance of Alzheimer's.
The study found out that ghrelin can engage brain cells to divide and multiply via neurogenesis.
Thus ghrelin can be used to treat neurodegenerative conditions, such as Parkinson's disease.
Love Tech news?
Stay updated with the latest happenings.
Notify Me
Soft drinks
Soft drinks may trigger Alzheimer's, says study
It looks like there is one more reason to avoid soft drinks other than the usual obesity, heart disease, and Type-2 diabetes, already associated with it.
A research which was published in Alzheimer's & Dementia said that there are strong suggestions that people who drank sugary beverages or soft drinks were susceptible to having a poorer memory and a smaller brain volume.
Youth
Indian youth is surprisingly unaware of Alzheimer's
A recent survey found out that 85% of the 2000 participants were not aware of Alzheimer's and a staggering 91% didn't think that forgetfulness was a cause of concern.
The cure of a disease becomes difficult when people around the afflicted do not have any inkling about the ailment.
As Alzheimer's patients' numbers are rising, this may be a good time to start.
Help
Finding a kindred spirit in times of trouble
Alzheimer's and autistic patients in UAE have found a new way to battle their illness thanks to Shree Jadeja, an Indian artist who teaches the art of paper quilling to help them cope with their ailments.
Jadeja says, "From being totally restless in the initial sessions, they have now become a lot calmer and learned how to focus on a task at hand."
Concern
The numbers are alarming
Alzheimer's Disease International (ADI) released report says that only half of Alzheimer's patients manage to get diagnosis and that too in high-income countries, which plummets to one out of ten in low and middle income countries.
A 2010 Dementia India Report says that the country currently has 3.7 million persons suffering from dementia and in seven years the numbers must have gone higher.