Elon Musk, fixing the world, one innovation at a time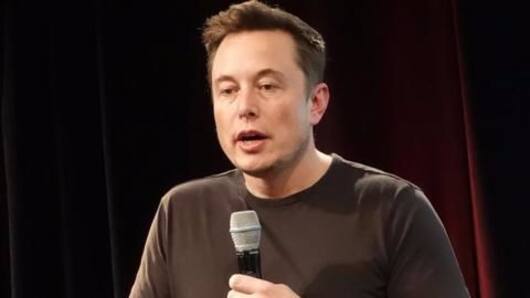 CEO of Tesla Motors, SpaceX and Neuralink, genius, visionary, maverick, nerd, millionaire, Elon Musk dons many hats and is not shy of taking a challenge that would deter others.
This year's TED conference closed with an inspiring Q&A with nuggets of wisdom from Musk and a glimpse into what drives him to push boundaries and try the impossible everyday.
Here's your weekend feel-good boost.
In context
Elon Musk, the man who saw the future
Next plan
A not so "Boring" company
A multi-layered tunnel system, which would carry cars on a trolley from one end of the town to another in a jiffy, to avoid "soul-destroying" traffic problems - that's what he spoke about.
The so called "Boring" Company aims to achieve this and "it is pottering along" to make it a reality.
Musk unveiled a video showing how this concept would work in practice.
30 Jun 2017
Elon Musk's Boring Company completes first segment of LA tunnel
Elon Musk's Boring Company has finally started digging a tunnel underneath Los Angeles. "Godot", the boring machine, has already completed the first segment, he announced on Twitter.
Despite many critics questioning the viability of the project, it has made substantial progress. Earlier, it wasn't even sure he would be allowed to move the experimental task out of the SpaceX parking lot in Hawthorne.
Love Tech news?
Stay updated with the latest happenings.
Notify Me
Autonomous Model S
Tesla will be back on its feet soon
Tesla's Model S might have lost its top ranking but it will make swift recovery to regain the trust of the consumers and plans to up the game by making the vehicle fully autonomous by the end of this year in USA.
He also spoke at length about the Tesla truck, which according to Musk, "You will drive it around like a sports car."
Idea behind Tesla
The road map of Tesla
Musk's Tesla was built with an idea to innovate and drive towards a more sustainable way of doing things than depleting resources mindlessly without having any concern for the future generations.
"The value of Tesla is to accelerate the inevitable use of sustainable energy and if it accelerates that by a decade, then that would be a fundamental aspiration," noted Musk.
Ambitious plans
Not all heroes wear capes
Musk has ambitious plans for the future; he aims to have a commercial flight to outer space, wants solar-powered roofs to become the standard than an option in next 50 years and the recent one involves accentuating the human mind with direct computer link.
"I am not trying to be anyone's saviour...I just want to think about the future and not feel sad."
Inspiration
The parting shot
"Why do I do this? We assume technology automatically improves. It does not. It only improves if a lot of people work hard to make it better... Ancient Egypt created the pyramids, then, generations later, they forgot how. Romans had the aqueduct system, and then forgot how. By itself, technology actually degrades."
And that is what defines legends.