Internet of Things, a tech revolution is on its way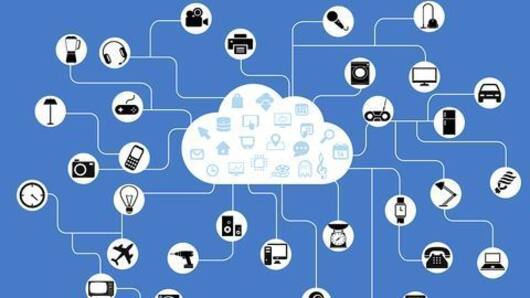 Internet of Things or IoT has been generating a lot of hype recently and for good reason.
A survey cited that in the coming five years, firms will spend $5 trillion on IoT devices and by 2021 we are going to have 22.5 billion IoT devices all around us.
Let's try to understand what it is all about and what makes it so popular.
In context
IoT, the new buzz word of tech revolution
Definition
What is Internet of Things or IoT?
Internet of Things, or IoT, as it is known popularly, refers to objects that are connected to the Internet via sensors enabling them to collate and exchange data.
IoT devices for everyday use are usually comprised of smart watches like Moto 360, Apple Watch, homes which can be entirely automated or industrial machinery that can be set to perform tasks with minimal human interference.
Technology
How does it work?
IoT devices have IP addresses, embedded sensors, processors and integrated communication hardware, enabling them to communicate with other devices, the Internet and humans.
We can control or ask certain information depending on parameters or scope of the device in question.
IoT devices are also capable of functioning on their own by accessing data available on the web or by initiating "machine to machine" communication.
Love Tech news?
Stay updated with the latest happenings.
Notify Me
Possibilities are endless
What is the scope of such devices?
We are always out of time in this fast paced world, using these devices help ease some workload via heightened automation.
Firms use IoT in analytics as these devices can understand, gauge and take necessary action in a split second by taking into account all possible factors plus outcomes to come up with the best solution to a problem.
Practical usage
Is this the next big step for us?
The possibility of regulating devices, spread across the world from one singular position with the utmost precision and minimum human intervention, is an alluring prospect.
IoT can predict service outages and fix them within its limits and the data from one device could help with the same problems faced by other devices making it a self sufficient unit which is cost effective and practical.
Attractive to the firms
Minimal errors and maximum utilization of resources
Firms are already veering towards IoT as it helps them to cut costs and maintain minimal errors in crunching numbers to provide accurate analysis.
The fact that it is indeed "smart", highly automated and is nimble in its approach, makes it a sensible choice and, perhaps, the standard in future enterprises.
Smart
IoT devices that we use on an everyday basis
Smart watches are in vogue these days with increased functionality of taking calls, texting, and navigation capabilities.
Then we have smart homes thanks to IoT devices like Amazon Echo and Nest Thermostat, which support voice recognition and allow us to carry out a myriad of tasks.
The next big leap is probably going to come in the form of smart cars, fingers crossed.
Improvising
There are underlying security concerns
Since the strength of IoT lies in its interconnectivity, it also rings as an open invite for hackers to tamper with them.
There have been several instances of IoT devices being subjected to bot-infected malwares and other forms of cyber-attacks.
Authorities are still trying to figure out the necessary steps that they should take in order to safeguard IoT devices from cyber attacks.