SpaceX's second attempt pays off, military satellite launch successful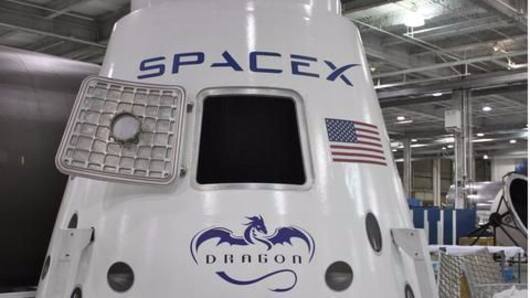 SpaceX was finally successful in launching its super-secret NROL-76 US military satellite from Kennedy Space Center, Florida.
According to CEO Elon Musk, there were high chances of this launch also getting called off due to high altitude wind velocity conditions and the impact it could have had on the payload of the spacecraft.
Here's all you need to know about it.
In context
SpaceX gets it right in second attempt
Classified
NROL-76: A highly classified Mission
SpaceX's NROL-76 mission, which marks the firm's first major contract with the US military, is highly classified in nature.
Keeping in tune with the National Reconnaissance Organization (NRO) missions before, the nature of this mission and its target orbit are well guarded secrets. It will have no video coverage for public viewing, apart from the footage that SpaceX has already shared.
Attempt
The first attempt got foiled due to sensor issues
The first attempt to launch NROL-76 was scheduled on April 30 but it was scrapped just 52 seconds before the launch because of a sensor issue according to SpaceX.
Even this launch was uncertain as "high-altitude wind shear was at 98.6 percent of the theoretical load limit" according to Musk.
This launch marks SpaceX's 33rd launch of a Falcon 9 into the orbit.
Love Tech news?
Stay updated with the latest happenings.
Notify Me
Falcon 9
Falcon 9 rocket recovered successfully by SpaceX
Along with the successful launch of NROL-76, another milestone achieved by the firm, was the successful recovery of Falcon 9 rocket following its separation from the second stage of the launch.
Space Exploration Technologies Corporation aka SpaceX will test and re-furbish the rocket for re-use in future space missions like it did with one of its Falcon 9 rockets back in March.
Recycling
Air Force open to the idea of re-using SpaceX rockets
After the successful re-launch of used and re-furbished Falcon 9 rockets by SpaceX, Air Force Space Command said they are open to the idea of launching military satellites on used SpaceX rockets.
General John "Jay" Raymond said, "I would be comfortable if we were to fly on a re-used booster. They've proven they can do it...It's going to get us to lower costs."
Commercial spacecrafts
SpaceX and Boeing - spacecraft/shelter/lifeboat
NASA is making sure that commercial crewed spacecrafts, SpaceX Dragon and Boeing CST-100, can serve as shelters as well as lifeboats capable of bringing astronauts back if the need arises.
Kathy Lueders of NASA's Commercial Crew Program said, "The idea is to have a spacecraft that astronauts can get into quickly for survival and then pull away from the station and come home."