DaddyOFive YouTube channel gets prosecuted for abusing their own children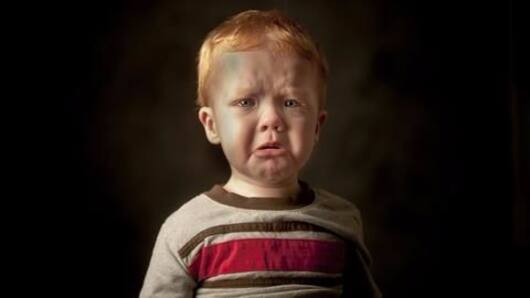 When people cross the line in a mad dash to be famous, it leaves an unsavory taste in the mouth.
The YouTube channel, DaddyOFive showed parents abusing their own children to get the "shock-factor" that would garner massive views.
Thankfully the children who were "stars" or "victims" of the show have been rescued and the parents have lost custody.
Here is their story.
In context
YouTuber parents abused children for "shock factor" views
Abuse
762,896 subscribers watched it for two years
DaddyoFive is a YouTube channel that features the parents, Mike and Heather Martin regularly pulling pranks on their adopted children and it currently stands 762,896-subscribers-strong since its debut in Aug 13, 2015.
It featured videos of abusing their adopted children, Cody and Emma in the garb of harmless pranks systematically and over an extended span of two odd years.
Horrific
'I hate my life, just kill me.'
Imagine a toddler being told that he has been adopted yet again, orchestrating a fall to give him a bloody nose, wrecking his X-box with a hammer, spraying his room with ink and then swearing at him, when he denies doing it.
DaddyoFive did it all, to their son Cody and one video shows Cody crying out, 'I hate my life just kill me.'
Love Tech news?
Stay updated with the latest happenings.
Notify Me
Lost custody
Finally justice prevails
This systematic abuse spearheaded other YouTubers into taking action and they put an online petition urging Child Protective Services (CPS) to apprehend the parents.
It has been uncovered that previously there was an investigation by CPS but the agency let it go, as they didn't find it serious enough but this time the parents were apprehended and they lost custody of their adopted children.
Biological parents
Aftermath of the ordeal
The biological mother of the children, Rose Hall flanked by her lawyer Tim Conlon gave a public update on YouTube saying "Emma and Cody are with me, I have emergency custody - they're doing well" and moreover, that it was "very heartbreaking and disturbing to see my kids being abused".
Both of them thanked the YouTube community for standing by them during the ordeal.
Views
All this just for the YouTube views
Meanwhile, the accused parents have released a YouTube video that said "We have realized that we have made some terrible parenting decisions and we just want to make things right...we put things on Internet that shouldn't be there...we wanted to see what would get more views".
DaddyOFive parents' lawyer said "All information will be presented to the court at the appropriate time."
Cody
The Internet has to share the blame
What will probably linger on is an episode by DaddyoFive titled "BLOCKING ALL THE HATERS", before they were prosecuted, to defend themselves.
In that episode the parents went on to ask Cody about the backlash and Cody said 'If they don't like our channel why do they watch us and give us more views...why do they take all the time to comment?'