Science
Tesla opens pre-orders for Solar Roof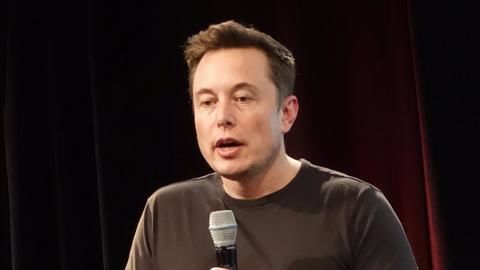 Tesla opened pre-orders for Solar Roof today.
Pre-orders can be placed for a $1000 deposit which can be refunded if a customer changes his/her mind before the final contract.
While the actual cost for completely solar roofing a house still remains unclear, Tesla launched a cost calculator to provide custom estimates for specific houses.
In context:
Tesla's Solar Roof: The tech, costs, and significance
Solar Roof

Tesla unveils Solar Roof
In October 2016, Tesla unveiled their "Solar Roof" product.
Whereas traditional solar panels sit on roofs, Tesla's Solar Roof sought to replace roofs altogether with solar tiles.
The solar roofing was released in four different aesthetic styles - Textured Glass Tile, Tuscan Glass Tile, Smooth Glass Tile, and Slate Glass Tile, all designed to closely resemble roofing material styles.
Solar tiles that outlast your home

"Glass solar tiles are so durable they are warrantied for the lifetime of your house, or infinity, whichever comes first," claimed Tesla on their website.
Love Tech news?


Stay updated with the latest happenings.
Efficiency

Energy efficiency and energy reserves
At the time of release, Tesla's solar roofing had a 2% loss on efficiency compared to traditional solar panels.
However, Elon Musk said that Tesla was working with 3M to innovate improved coatings which could have the potential to go above normal efficiency.
Apart from powering an entire household, customers could also choose to store the energy generated in Powerwall 2.0 batteries for contingencies.
Costing

What we know about Solar Roof costs
Tesla said that a typical homeowner would have to pay $21.85 per square foot for a Solar Roof.
The catch, however, is that this price was calculated for a roof where only 35% of the tiles were solar tiles.
Musk said that in some cases, customers would be able to have almost 70% solar tiles, but in typical cases it would be around 40%.
Tesla's competitive pricing

An actual Solar Roof tile costs around $42/sq-ft, and coupled with non-solar tiles, the cost comes

down

significantly. This makes the Solar Roof (inclusive of materials and installation costs) cheaper than having a conventional tiled roof with traditional solar panels installed.
Significance

A big step towards large scale solar energy
Tesla Solar Roof is a revolutionary step in the move towards renewable energy.
According to a study by the National Renewable Energy Laboratory (NREL) in the US, rooftop solar installations alone could fulfill around 25% of the US's energy needs.
The pricing unveiled is less than what analysts expected, and this competitive pricing and lifetime guarantee could make solar energy a viable option.
Love Tech news?


Stay updated with the latest happenings.
11 May 2017

Tesla opens pre-orders for Solar Roof