UCSF study on Apple Watch highlights potential for health monitoring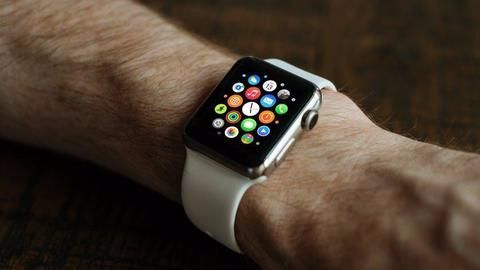 A study conducted by the University of California, San Francisco, and heartbeat measurement app Cardiogram concluded that the Apple Watch, when paired with an AI-based algorithm, can detect the most common abnormal heart rhythm with an accuracy of 97%.
While this highlights the potential of wearables for health monitoring, the future of wearables, traditional or otherwise, remains uncertain, marked by both successes and failures.
In context
Is there a future for wearables?
Declining popularity
A brief background on popularity of wearables
Back in 2012-2013, when wearable technology, particularly the idea of smart watch, started surfacing, it was widely believed that the tech would be the next big thing.
The years that followed, however, saw a decline in interest in wearables, and the hype died down after repeated glitches and unsatisfactory products.
Even today, acceptance of wearables among the masses remains low.
Fitbit fitness tracker catches fire
Popularity of wearables took a major hit a couple of weeks back when a woman from Wisconsin wearing a Fitbit Flex 2 fitness tracker on her arm suffered second degree burns when the device exploded.
Love Tech news?
Stay updated with the latest happenings.
Notify Me
Reasons
Wearables fail to generate the appeal of the smartphone
While several manufacturers from Apple to Fitbit to Google jumped on to the idea of wearables in a bid to diversify product lines, wearables like smart watches and Google Glass failed to beat the popularity of the smartphone.
The reason behind this was that unlike smartphones, wearables did not have a universal appeal - its market was limited to fitness freaks and tech enthusiasts.
Potential
Wearables still have a significant amount of potential
However, not all maybe lost for wearables.
While there remain technical difficulties in making the devices more streamlined, wearables offer a considerable amount of convenience for those who can get used to them.
For instance, they allow users to go completely handsfree and still access smartphone capabilities.
There is also a potential for integrating virtual personal assistants, and providing immersive VR and AR experiences.
Using wearables data to solve crimes
Recently, a Fitbit fitness tracker emerged as major evidence in a murder in Connecticut, USA. A man claimed that his wife was murdered by an intruder who broke in, but the fitness tracker showed that the woman was outside during the specified time-frame.
Traditional wearables
Potential for use in healthcare and enterprises
Despite the current disinterest in traditional wearables like smart watches and smartglasses, adding capabilities to the tech can lead to greater adoption rates.
With improvements in machine learning and AI, usability and accuracy of wearable devices might see a significant boost.
Coupled with voice interaction and speech recognition, wearables could, according to experts, be used extensively for preventive health monitoring.
Beyond traditional
Beyond smart watches and smartglasses
Personal health has been the biggest beneficiary of wearables, and unconventional devices need to be considered.
For instance, companies like Hexoskin, AiQ Clothing, and OMsignal are developing biometric garments for tracking body vitals.
Other companies like Livall is making bike helmets which can detect accidents and make emergency calls.
With several innovations coming up, only time will tell what lies ahead for unconventional wearables.